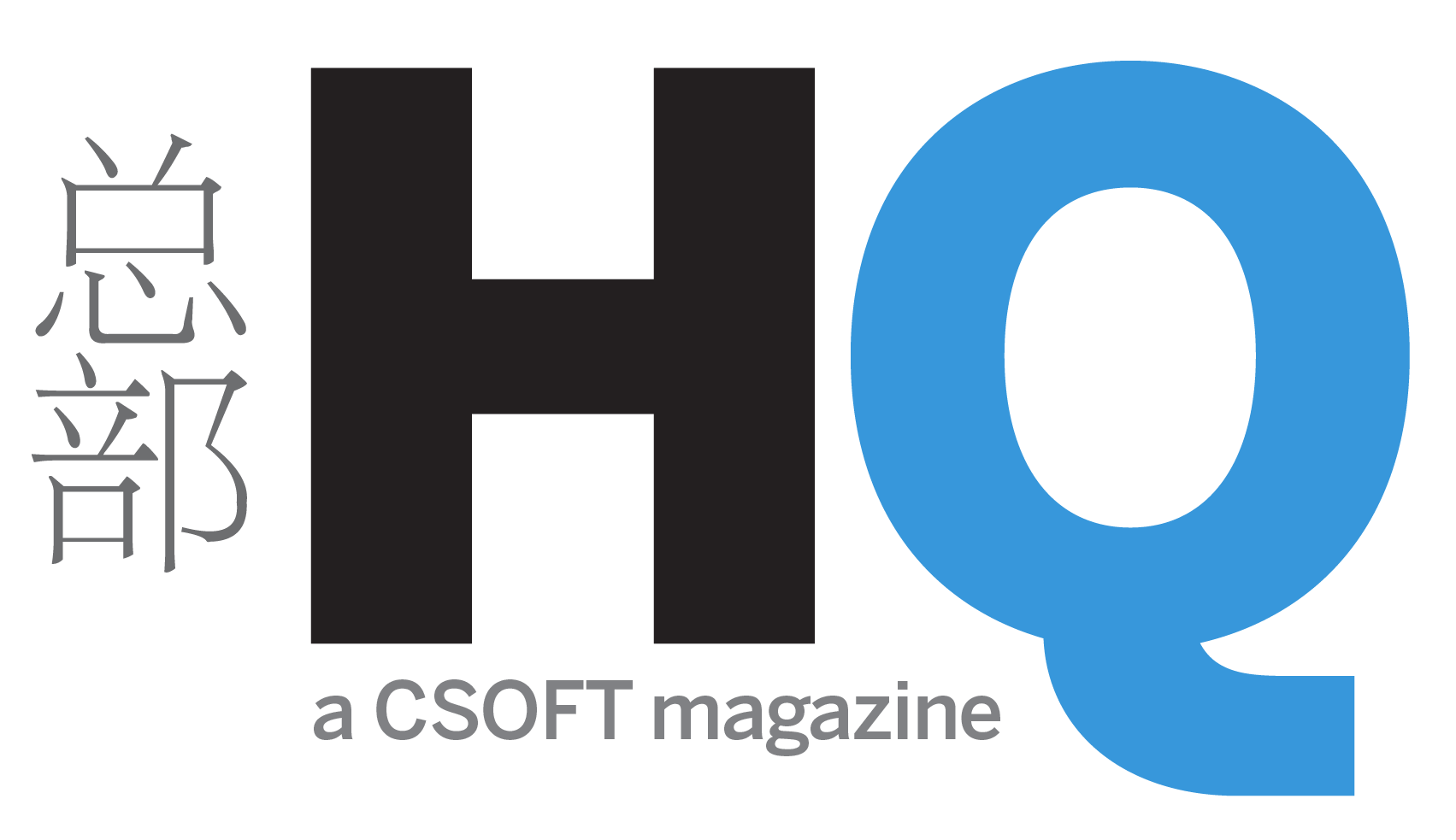 HQ Magazine
Communications from East to West — A globalization publication focusing on cross-border communications: strategies, best practices, technologies and success stories.
HQ Magazine is produced and published in its entirety by CSOFT International's Global Communications team. The magazine includes several main sections, highlighting areas such as technology, communications, leadership, HQ Exclusive, and HQ Art. Our annual issue also includes the "China Executive Interview," discussing the differences in East-West business practices and providing insight into the Chinese business mindset. We cover such topics as globalization, international business best practices and international trade. In addition to content produced by CSOFT's creative team, we also welcome third party contributions. If you are interested in having your work featured in future issues of HQ Magazine, click here.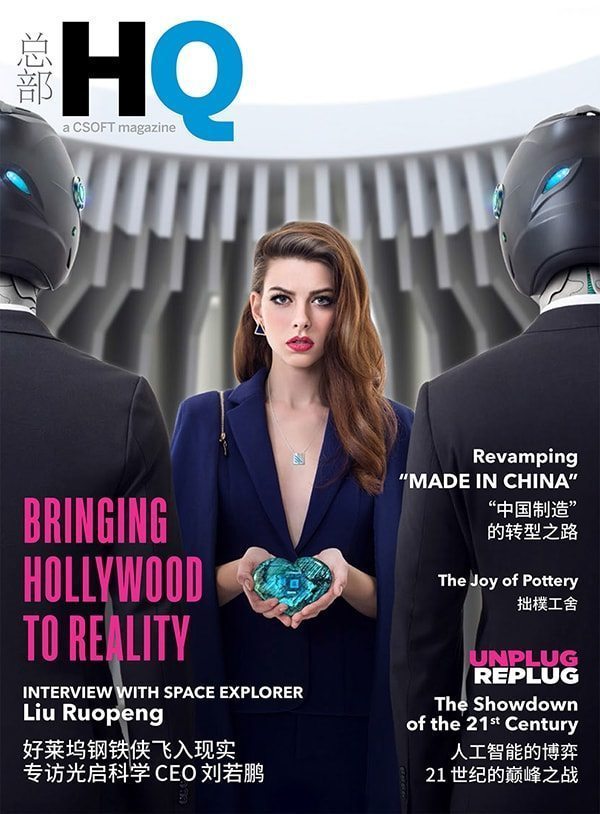 HQ Magazine 2015
The rise of technology and the battle between man and machine has marked the 21st century in unimaginable ways. In this edition of HQ Magazine, we decided to explore this theme by focusing on innovation and how it should be geared towards satisfying real human needs. The cover story presents an exclusive interview with Liu Ruopeng, the founder of Kuang-Chi Science, where he talks about his dream of turning Hollywood into reality and bringing the future to now. In The Game-Changing Trends, special contributor Marisa Drew of Credit Suisse describes the revolutionary way the sharing economy can improve the healthcare industry and tackle global issues of sustainability and population growth. Finally, in our Communication section, you will be presented with practical steps Chinese companies can take to build up their global credibility and a maturity model designed to optimize localization process.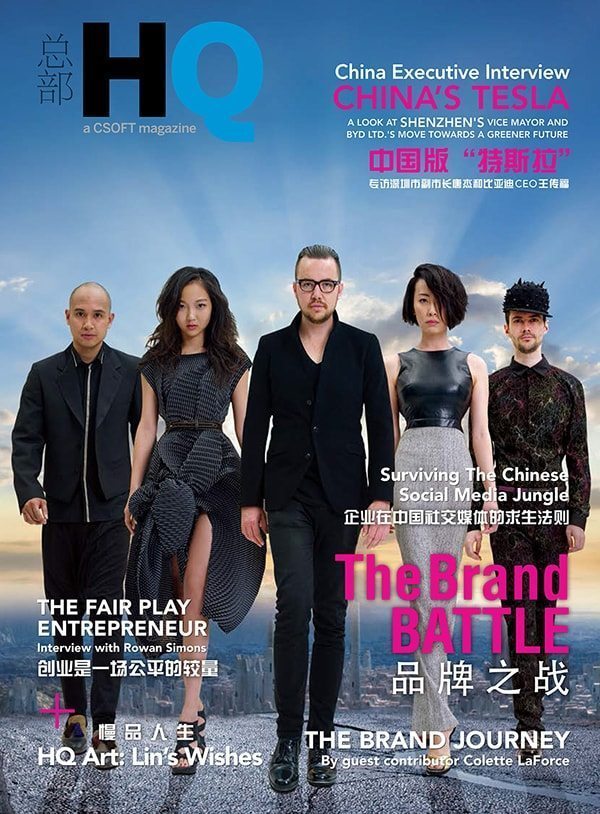 HQ Magazine 2014
This year's edition of HQ explores the burgeoning world of Big Data and examines its effects on branding. "The Brand Battle" shows what it takes for a business to thrive through these tumultuous times. In the "China Executive Interview," the Chairman of BYD, Wang Chuanfu, offers insights into how his company's brand is striving to transform the world's cities and attitudes about energy. In a special guest article, Colette LaForce, the CMO of AMD, talks about her brand's journey back from the brink. And in "HQ Exclusive," British entrepreneur and longtime Sinophile Rowan Simons shares lessons learned from his years promoting football (soccer) in China.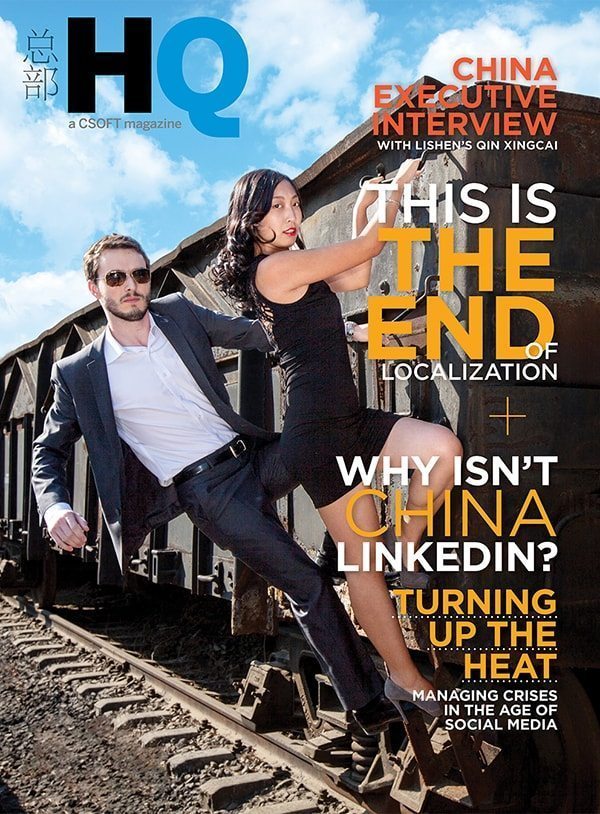 HQ Magazine 2013
The latest James Bond film, Skyfall, inspired our editorial team and crept into the theme of this edition of HQ. It features China Executive's inaugural interview with Qing Xingcai, President of Lishen Battery Co., Ltd, where he discusses company values, global aspirations, and the next generation of leaders. In Turning up the Heat, we explore the pervasive use of social media in our technologically-reliant business world and the different approaches to online crisis. And in HQ Exclusive, we will introduce you to Maria Lustig, a Scandinavian entrepreneur who has more than 10 years experience living and operating a business in Beijing.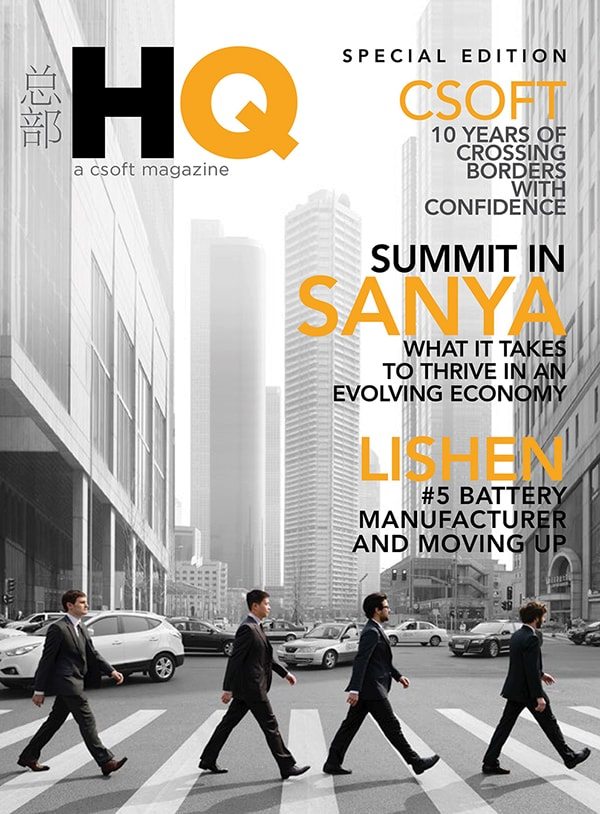 HQ Magazine Special Edition
In this special edition, we include a collection of essays and interviews that focus on The How of Global Success, the theme of CSOFT's 10th Annual World Summit. Celebrating 10 years of phenomenal growth, CSOFT´s 2013 World Summit marks a momentous occasion in the company´s history. A dear friend of CSOFT, Ruben Payan, was also in attendance and he shared with us his recent experience climbing Mt. Everest, where he carried the CSOFT flag to the summit of the world´s highest peak.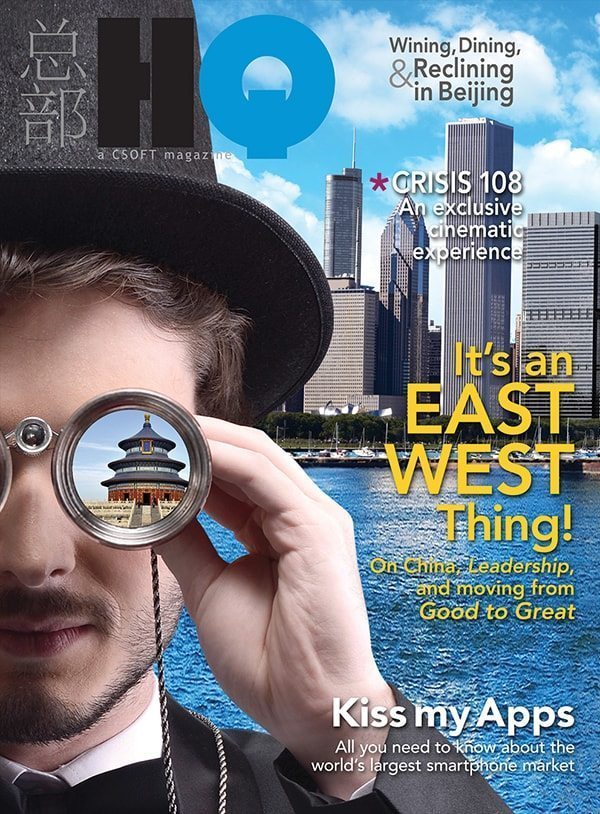 HQ Magazine 2012
In this edition, we explore advancements in mobile technology and the impact such technological developments have had around the world. The cover story, an interview with CSOFT's President & CEO Shunee Yee, titled It's an East-West Thing!, delves further into the history of HQ magazine and the direction it's headed with future editions—most notably—China Executive interviews. In Translatinator 2: Judgement Day, we take a look at the future of translation technology through the lens of science fiction. We also spend some time investigating the cultural diversity of both CSOFT and the bustling metropolis in which it is headquartered, and end with some artistic essays of both the photographic and written variety.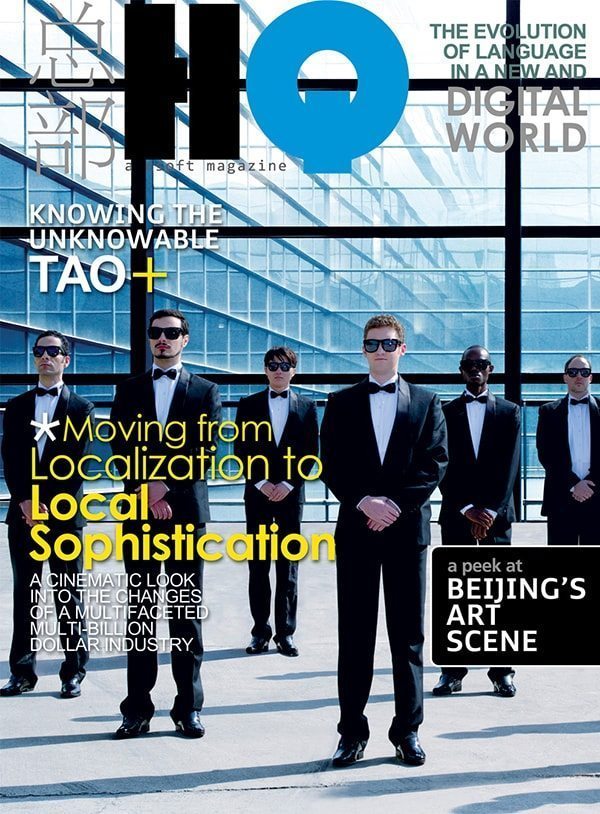 HQ Magazine 2011
The first edition of HQ magazine supplies a fresh look at the localization industry. The cover story titled Moving from Localization to Local Sophistication, explores the difference between localization and local sophistication, and how it has affected a multi-billion dollar industry. In our Culture section, you will see the difference in business etiquette around the world and learn the "tao" of customer service. We also delve into the Beijing art scene and sit down with David Ben Kay, a long-time resident of Beijing and a former Microsoft manager, who renovated an old Bauhaus warehouse in the 798 Art District.