HQ Magazine Special Edition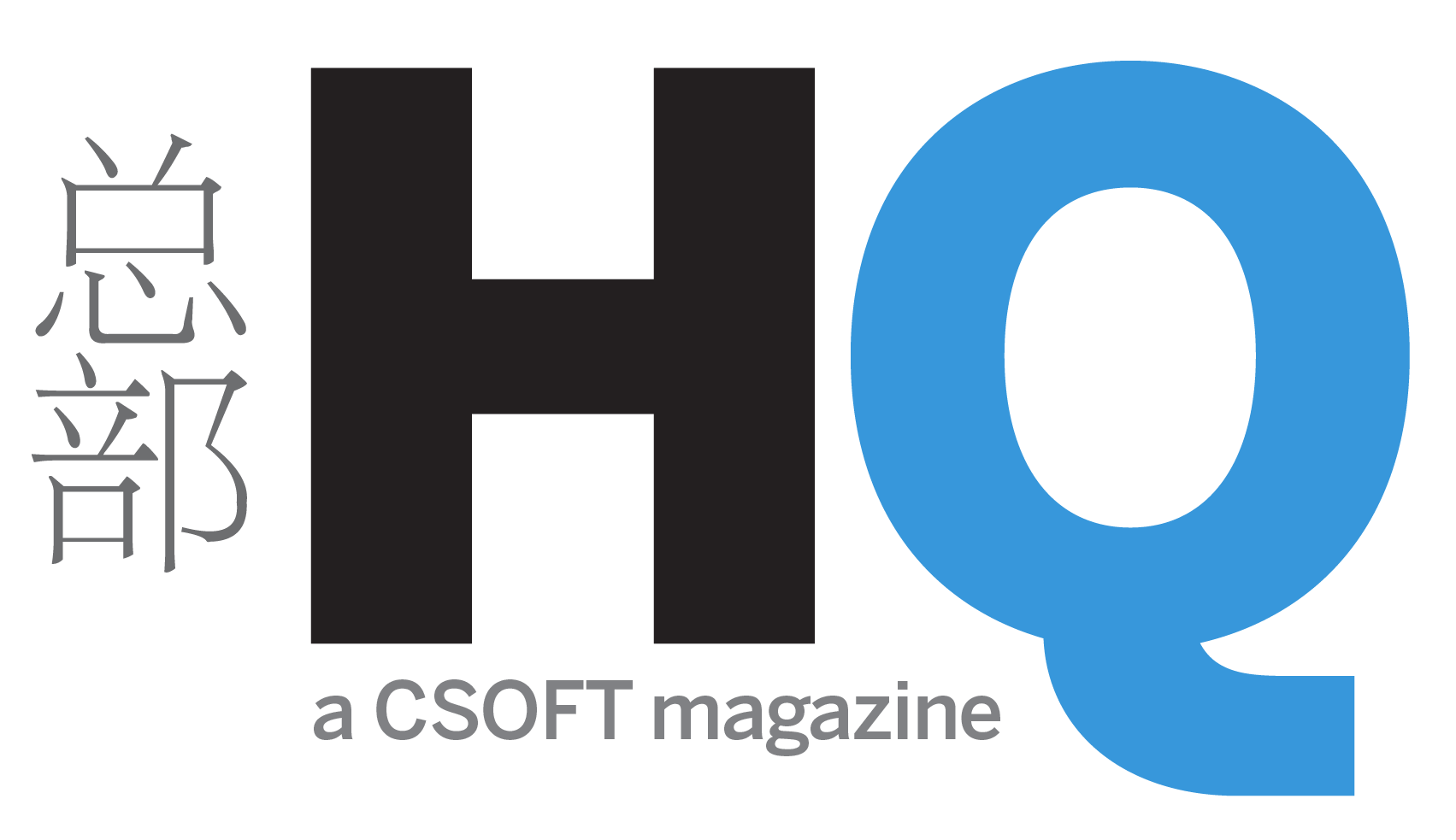 HQ Magazine Special Edition
In this special edition, we include a collection of essays and interviews that focus on The How of Global Success, the theme of CSOFT's 10th Annual World Summit. Celebrating 10 years of phenomenal growth, CSOFT´s 2013 World Summit marks a momentous occasion in the company´s history. A dear friend of CSOFT, Ruben Payan, was also in attendance and shared with us his recent experience climbing Mt. Everest, where he carried the CSOFT flag to the summit of the world´s highest peak.
Special Edition
10 Years of Crossing Borders with Confidence
Summit in Sanya
What It Takes To Thrive In An Evolving Economy
Lishen: #5 Battery Manufacturer and Moving Up
From the Top of Mt. Everest
It was a bright, beautiful Saturday afternoon, and I was about to take off for a three-day conference in Istanbul when Ruben informed me that he had just returned from his two-month trek summiting Mt. Everest. He brought back with him an incredible gift for our 10th annual Summit conference – an extraordinary picture of him with the CSOFT flag on the summit of Everest.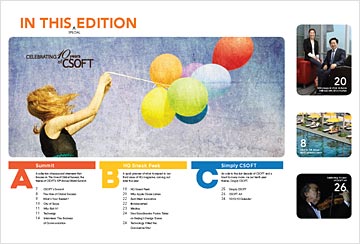 In This Edition
CSOFT's Summit
The How of Global Success
What's Your Everest?
City of Sanya
Why Risk It?
Technergy
Interviews: The Business of Communication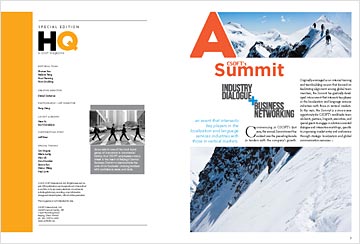 A CSOFT Summit
Industry Dialogue + Business Networking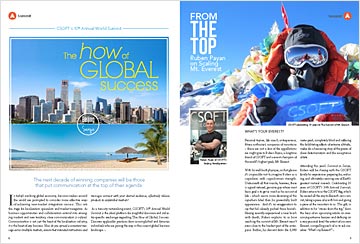 The How of Global Success
The next decade of winning companies will be those that put communication at the top of their agenda.
CSOFT celebrates 10 years at the summit of Mt. Everest.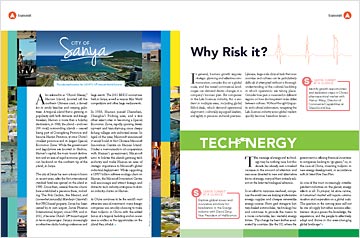 Technergy
The marriage of energy and technology may be nothing new, but this decade has already seen a marked increase in the amount of attention and resources directed to new and alternative forms of energy, many of them entirely reliant on the latest technological advances.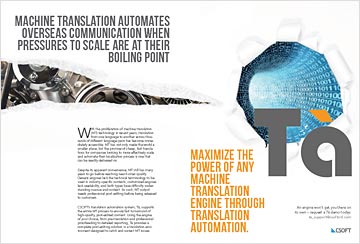 TA
Maximize the power of any machine translation engine through Translation Automation.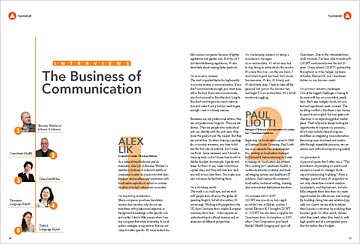 Interviews: The Business of Communication
Alex Lik
Localization Leader / Biosense Webster
Paul Liotti
Manager of Technical Communications & Localization / Carestream Health, Inc.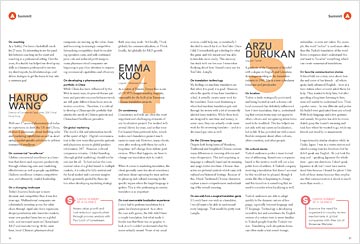 Interviews: The Business of Communication, … continued
Hairuo Wang
Director of Commerical Capabilities, GSK China/Hong Kong
Emma Kuo
Linguist / Taiwanese Chinese
Arzu Durukan
Linguist / Turkish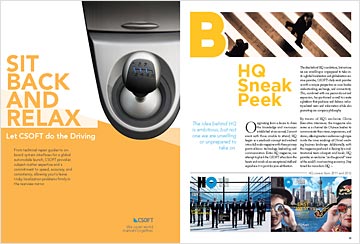 HQ Sneak Peek
Originating from a desire to share the knowledge and memories established at our annual Summit event with those unable to attend, HQ began as a yearbook concept and evolved into a full-scale magazine with three primary points of focus: technology, leadership, and communication.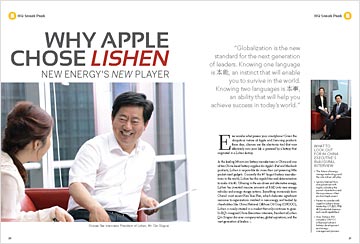 Why Apple Chose Lishen: New Energy's New Player
What to look out for in China Executive's Inaugural Interview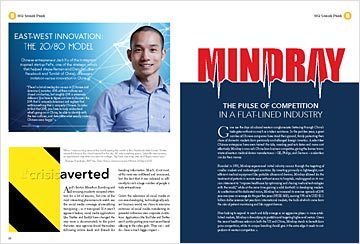 Mindray: The Pulse of Competition in a Flat-lined Industry
East-West Innovation: The 20/80 Model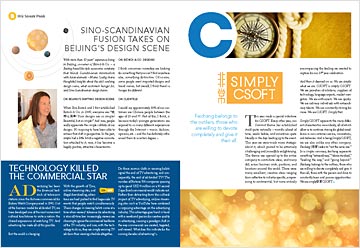 Simply CSOFT
Sino-Scandinavian Fusion Takes on Beijing's Design Scene
Technology Killed The Commercial Star
An Ode to CSOFT's First Decade & a Toast to Many More
Art in the blood is liable to take the strangest forms. -Sir Arthur Conan Doyle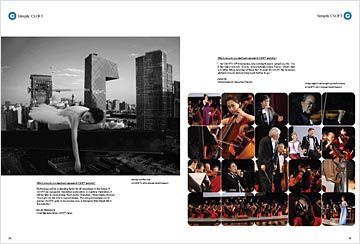 Which song do you feel best represents CSOFT and why?
"Technology will be a deciding factor for all companies in the future. If CSOFT can succeed in translation automation or machine tranlsation, it will be able to revolutionize the industry. Therefore, I think Debby Boone's 'You Light Up My Life' is a good choice. This song encourages me to pursue CSOFT's goal: to be number one, a champion that stands tall in the industry."
-Hiroshi Matsumoto, Chief Representative, CSOFT Japan