IT and Software
Our intimate understanding of each step of the software engineering process enables our clients to deploy their products in global markets with greater speed and quality.
Information technology has truly globalized the world economy by allowing audiences on a worldwide scale share information far beyond national borders and local cultures. However, they couldn't do this without the localization sector.
CSOFT – Information Technology Is Our Identity
CSOFT provides the complete set of multilingual localization solutions for the IT and Telecom industry, streamlining translation, L10N engineering, testing and multilingual publishing. Our company has distinguished ourselves for quality and technical superiority at an affordable price. Over time, we have developed a suite of software tools and processes for the localization of a variety of applications such as operating systems (Windows, Linux, iOS, Android), firmware, CRM applications, ERP systems, databases, websites, and mobile apps.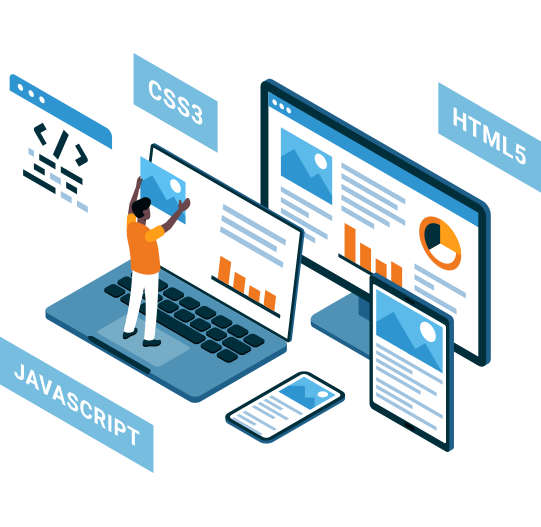 As our name suggests, CSOFT provides comprehensive translation and engineering solutions for software localization. We have one of the largest localization engineering teams in the industry for pre- and post-translation processing, programming, encoding (Unicode, double-byte, multi-byte), software testing, and bug fixing. Our localization engineers are thoroughly trained on L10N processes with extensive experience working with software GUI, online help, documentation, agile development, websites, CMS and TMS.
Our team in particular excels in pre- and post-translation processing that involves programming languages such as HTML, DHTML, JavaScript, ASP, PHP, C, C++, C-Sharp, Java, among others. Our engineers use a variety of tools and technologies to increase both translation and engineering efficiency. Specifcially, Our localization engineers excel in the following:
AI and Machine Learning
Data is produced every single second by users across the globe, highlighting the growing role of artificial intelligence (AI) and machine learning across all industry sectors. Machine learning is the process by which computers learn to solve problems and transform input to output through a trial and error based process. With deep consumer insights more desirable and more pertinent now than ever to business success and foreign market entry, the adoption and implementation of effective localization solutions will be increasingly crucial for companies in this sector. From linguistic testing to product launch, CSOFT helps companies in the machine learning industry to launch products successfully and effectively.
Learn more here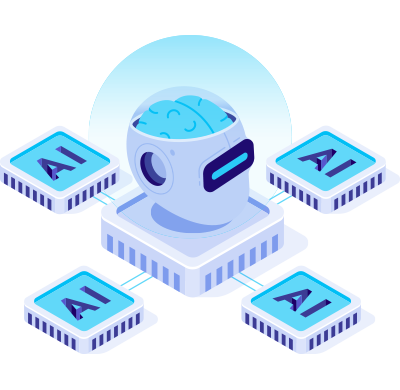 User Interface Localization
Using CSOFT for the localization of both the software user interface and user manual guarantees that the same linguists are working on all components of a particular project, ensuring translation consistency and minimizing costs.

Localization Testing
The purpose of localization testing is to ensure that the quality of the localized application matches that of the source product. The localization testing environment is the software installed in the operating system of the target languages. Once localized, the software needs to be verified on different platforms to see if the translated options properly populate the target dialog boxes and all the hot keys use unique letters.
Linguistic Testing
Linguistic testing is the process of systematically verifying the translated strings on each software screen to ensure correct translations. CSOFT uses only professional in-country translators with subject matter expertise for linguistic testing and verification. Our linguistic testing usually covers the following issues during testing: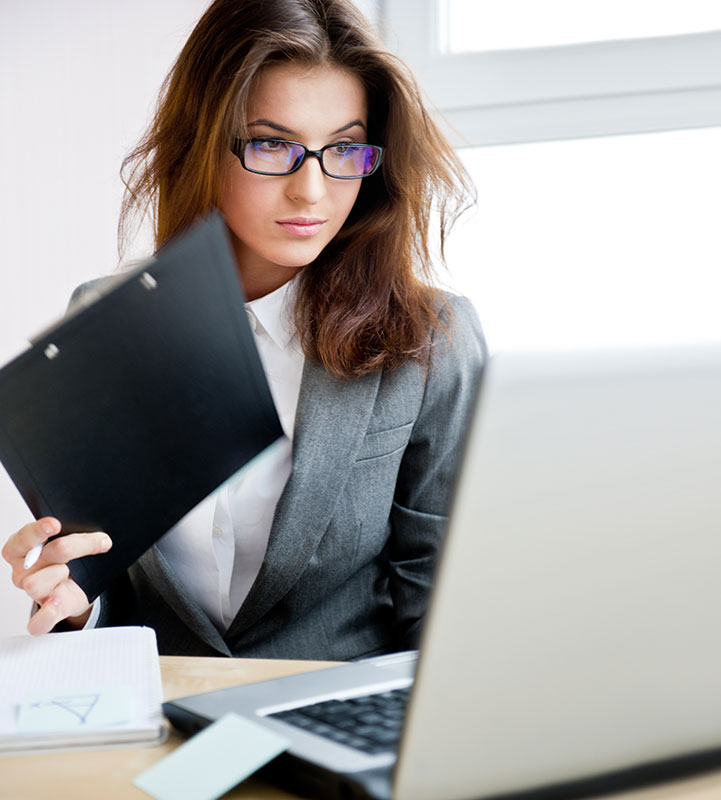 Checking that all UI strings have been translated (both hard coded and external resource strings).
Checking that concatenations are resolved properly.
Checking that there is terminological and stylistic consistency between menu items and dialog box titles.
Checking that accented characters are displayed and printed properly.
Checking that localized text wraps and hyphenation is correct and that alphabetical or numerical sorting rules are observed.
Checking that hot key assignment is consistent with the target operating system.
Checking that abbreviations have been used when required by interface design.
Cosmetic Testing
For software localization, cosmetic testing is an essential step to ensure the localized GUI is free of truncation, misalignment and other layout issues. In addition to employing one of the largest localization testing teams in the industry to efficiently perform cosmetic testing, we have developed a framework for automated test case execution checking for things like string truncations, ensuring the accuracy of online help, links and overlapping controls. Our testing team will be responsible for hotkey testing and fixing cosmetic bugs such as:
Checking that all dialog boxes are properly resized without truncation.
Checking that all hot keys in dialog boxes and menus are unique.
Checking that extended characters display as expected.
Checking that all buttons are aligned and sizing of screen elements is consistent and aesthetically pleasing.
Checking that dialog boxes and menus display properly using regional settings.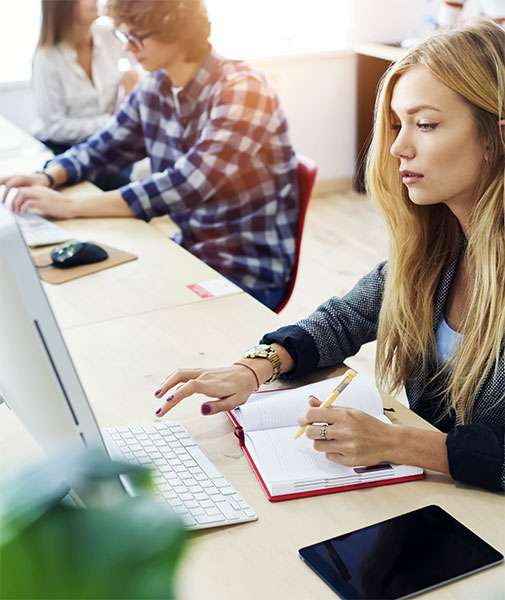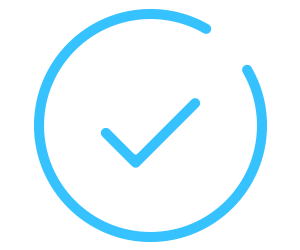 Test Case Development
CSOFT conducts software localization testing for each target language separately using a subset of the testing scripts developed for the English version. If such testing scripts are not available, then we will work with our clients to develop a testing strategy to check every menu, dialog box, and message.
Strong Technical Background
CSOFT provides the complete set of multilingual localization solutions for the IT and Telecom industry that streamlines translation, L10N engineering, testing, and multilingual publishing. Our company distinguishes ourselves by quality, technical superiority as well as affordable price. CSOFT has developed a suite of software tools and processes for a variety of application localization such as operating systems (Windows, Linux, and Mac), Firmware, CRM applications, ERP systems, Databases and wireless applications. CSOFT's in-depth knowledge about each step of the software engineering process including design, programming, compiling and building, documentation, manufacturing, as well as QA testing, has allowed our team to deliver targeted solutions that help our clients deploy their products in global markets faster and more competitively. Specifically, CSOFT's localization engineers excels in the following areas: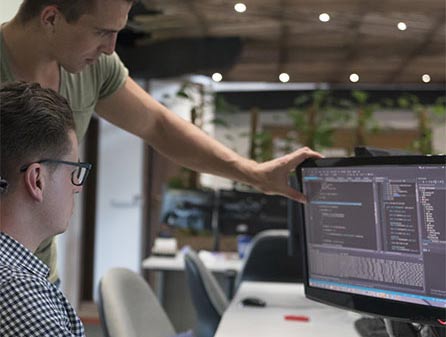 Working knowledge of the installation and configuration of multilingual OSes (Windows, Linux, Mac) and other platforms
Experience with a variety of development environments and programming languages such as Microsoft Visual Studio, Java, and Linux
Intimate knowledge of internationalization (i18n), Unicode, and multi-byte character issues in software development
Detailed understanding of database systems, scripting languages, and software graphical interface development
Experience with different installation programs such as InstallShield, WISE, and InstallerMaker over different platforms
CSOFT services a large number of clients within the Software Engineering and Information Technology industry. Our expert knowledge of XML and single-source documentation localization enables our clients to reuse technical content across multiple documents for better consistency, faster turnaround time, and reduced project cost. Some of our clients in the IT & Telecom Industry include:
Software Engineering Firms
Computer Hardware Manufacturers
Information Technology Solutions Providers
Mobile Communications Providers
Data Storage Companies
Software, Services, and Solutions Manufacturers
Types of Software We Localize
CSOFT has much practical experience localizing a variety of software applications; we also have the technical expertise and solutions to tackle all of your software localization challenges no matter how technical, large, or small. The following lists some of the software projects we have helped our clients localize for global deployment:
A common type of computer software that allows programmers to write computer applications for a variety of purposes. Popular programming software includes C, C++, Java, PHP, but there are many, many other software types.
System software refers to the operating systems, as well as device drivers, utilities, servers, and resource files that help to manage and run the computer.
Application software consists of a broad range of software types that allow people to accomplish specific tasks on both desktop and mobile devices. Business software, databases, educational software, and games are some examples of application software.
Data Backup & Recovery Software
Data backup and recovery software allows users to specify what is to be backed up and simplify the copying of data files. This software also preserves the original organization of files and allows a more efficient retrieval backed-up data.
Customer Relationship Management (CRM)
CRM is an enterprise application designed to manage a company's customer base. CRM can help a business forecast sales revenue, and organize, automate, and synchronize sales management, marketing, customer service, and technical support.
Billing software automates the process of creating and managing invoices within an organization. Ready-to-use templates are often included in billing software that can be customized for specific business needs.
Payroll software manages payroll taxes, employee salaries, and independent contractors' payments. The software also preserves vital records of such transactions for financial analysis and reports.
Software applications designed to manage data replication, provisioning, snapshots, and backup. Both network-attached storage (NAS) that use dedicated hard-disk storage devices and storage area networks (SAN) that use dedicated networks are storage software applications.
A VM is a software-based implementation that simulates a physical computer OS allowing rapid duplication and distribution of virtual computers electronically or over the web. Virtual machines play a significant role in today's cloud computing world as a large number of virtual servers are created on the fly to support the management of mass amounts of data.
Computer-Aided Design (CAD)
CAD assists in the design, analysis, optimization, and automation of product engineering and manufacturing. Computer-aided engineering (CAE) and computer-aided manufacturing (CAM) all belong to this category of technical implementation. CAD plays a critical role in advanced R&D and manufacturing of goods nowadays.
Enterprise Resource Planning (ERP)
ERP is a business management software with a suite of integrated applications to allow a business to store, manage, and share information from every stage of business operations, including product planning, R&D, marketing and sales, manufacturing, inventory control, and shipping and invoicing.
Inventory Management Software
Software applications that help an organization track and manage its goods and materials by optimizing inventory level and the flow of goods in the organization to achieve the best operational efficiency.
Software applications used to store and share business information needed to operate the enterprise. Database software can be used in one of three ways: web-based, desktop, or server database.
Asset Management Software
Businesses use asset management software to manage physical sales of assets, distribution or manufacturing of products. The software automates the task of managing physical and intangible assets to generate such information as depreciation value and dates for replacement, as well as many other functions.
Malware refers to any malicious software that is a threat to computer security. Adware, spyware, computer viruses, worms, trojan horses and scareware are all types of malware.
Software applications that run on cell phones and tablet computers. Apps are becoming increasingly popular as more people access the internet through their mobile devices in place of desktop computers.