Management Team
CSOFT's culture defines how we work. We believe leadership means embodying a culture of doing better, going farther, and caring more for CSOFT's success and to support the greater success of our colleagues and clients.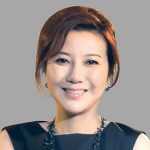 Shunee Yee is the President and CEO of CSOFT International, a leading global communications and localization company. Responsible for its organic growth from a start-up in a two bedroom apartment to an industry leader, Yee oversees CSOFT's operations across 14 offices and 3 continents.
more
Throughout her 20+ years of industry experience, Yee has been featured in a number of publications, including the Boston Globe, the Economist, Fortune Magazine, IDG journals, and Investor's Business Daily.
Yee is a recipient of the international Stevie Award for Best Asian Entrepreneur for Women in Business, a Top 25 Globalization Executive by Globalization Today, a Fortune Most Powerful Women, and was identified by CNN Money as one of technology's 36 most powerful disrupters.
In June 2016, Yee led CSOFT into a partnership with the Shenzhen Municipal Government and launched the Shenzhen 100 research report which utilizes hard data and qualitative indicators to create a 9 dimension CGMI (China Global Maturity Index), and assists the government in implementing effective policies to support global market strategies.
Yee is also a standing Committee Member of a leading Think Tank, the China Center for Globalization (CCG), which is dedicated to the globalization of China's enterprises and talent. Yee holds a Master's degree from Rhode Island College and has completed a senior executive program at Harvard Business School. She has been recognized for her many contributions in the sphere of education in China and around the world at Guangdong University, the John Hopkins-Nanjing Center, the Asian University for Women, and the Let Girls Learn initiative.
hide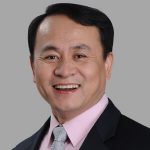 Carl Yao
Executive VP, Strategic Development
GM, STEPES.com
Bringing more than 15 years of experience to his role at CSOFT, Carl Yao is responsible for the strategic planning and business development of CSOFT's services, products, and technologies across North America, Asia, and Europe.
more
With the goal of leveraging and expanding CSOFT's globalization solutions portfolio to optimize business outcomes and help customers extract greater value from CSOFT's offerings, Carl plays a key role in the formulation and execution of long-term strategies.
Prior to CSOFT, Carl was the principal architect for the development of the world's first multilingual speech engine that used natural human voice to synthesize speech at the company he founded, YAOS Technologies. He also served as the CTO for Animation Technologies, based in Boston, Massachusetts.
Carl has a Bachelor of Arts in Mathematics and Computer Science from Whitman College in Washington State and a Master's degree in Computer Science from Brown University.
hide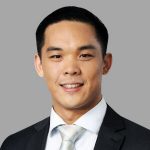 Philippe Cao
Vice President
Global Business Development
Hailing from Paris, Philippe Cao has a wealth of experience in localization and in helping Chinese companies communicate effectively in foreign markets.
more
As CSOFT's VP for Global Business Development, Philippe walks alongside our clients as they overcome the challenges and the complexity of doing business internationally. He speaks fluent Chinese, English, and French. Prior to CSOFT, Philippe worked as a key account manager for Brother International in France. He holds a Master's degree in Finance from INSEEC Business School.
hide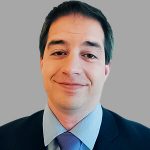 Paul Canton
Vice President
Data Security & Information Management
Living in Canada, Paul Canton is the VP of Data Security & Information Management for CSOFT International. Paul is responsible for working directly with IT, Management and Sales to support business development and client services.
more
Though he started in Political Science at Saint Mary's University, in 2003 he made the move to the life science localization industry. Paul has more than 15 years of experience working in the translation and localization industry.
hide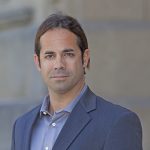 Michael Gray
Business Development Director
West Coast US
Michael majored in Portuguese and International Business and has almost 10 years of specific localization industry experience.  As a bilingual, localization has been a life pursuit and brings an understanding of how critical your global and international efforts are.
more
Michael brings a wealth of knowledge, experience, a dedication to the language industry, and a customer centric focus in support of navigating and succeeding in foreign markets.
hide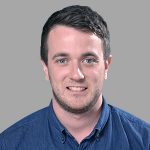 Joshua Hughman
Business Development Director
Europe
Originally from the UK, Joshua Hughman has over 8 years of work experience in China, where he has developed a deep knowledge and love of the local business culture and learned how to successfully integrate Western and Chinese teams.
more
He is an expert in the language and content challenges facing companies going global and he and his team have supported many of China's top brands on their international journey.
hide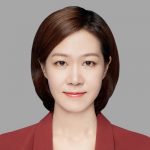 Emily Zhu
Chief Corporate Controller
Emily brings 15+ years of experience in auditing, finance, and administration. Prior to joining CSOFT, she held the finance director position at a China publicly-listed company and was the regional head of Advanced Energy Industries, Inc. (AEI), headquartered in Denver, USA.
more
Emily helped lead the regional team through a significant multi-year transformation which provided a solid accounting foundation to fuel growth for the company. She received her double bachelor degrees of Commerce in accounting and finance and Arts in economics from Auckland University, New Zealand. She is also an associate member of CIMA and certified chartered accountant with fellow membership of ACCA.
hide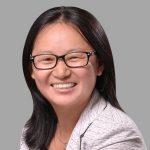 Sherry Wu
Vice President
Operations Quality Management
Sherry Wu is responsible for supervising globalization deliveries, focused primarily on coordinating production resources to ensure quality deliverables to CSOFT clients in both a time and cost-efficient manner.
more
Having spent over 12 years in the localization industry, Sherry previously worked as a professional translator for WorkSoft. Sherry holds a Bachelor's degree in Polymer Material Science and Engineering from Beijing University of Chemistry Technology.
hide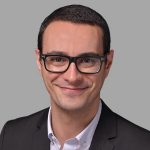 Diego Di Leva
Vice President
Global Language Resources
Originally from Italy, Diego Di Leva is the VP of Global Language Resources. In this role, Diego leads teams responsible for executing end-to-end project management and supply chain strategy.
more
He joined CSOFT as an Italian QA Specialist/Translator, position that he covered for five years after which he has started to cover more managerial and operational roles. Prior to joining CSOFT, Diego worked as a Tech Consultant for two years at a leading global mobile company.
hide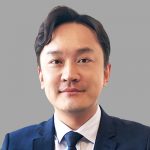 Aaron Liu
General Manager, Shenzhen,
Senior Director, Localization Operations
Aaron launched his career as a Project Manager in 2006, and spent over 13 years in service delivery management in the globalization and localization industry. Acting as the role of operations, he has managed both centralized…
more
and dispersed teams and PMOs creating business outcomes through grassroots process engineering, business and ROI consultancy as well as continuous operational improvement. He never loses sight of the run the business while driving change management and transformation initiatives. The extensive experience in cross-border operations has witnessed the successful delivery of measurable value that is as much a result of foresightful execution as it is of dedication to achieving the better business results.
hide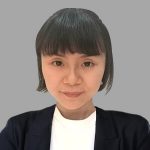 Lucy Qiu
Senior Director
Strategic Account Development
Lucy worked in the Localization industry right after her graduation from Beijing Foreign Studies University. With about 15 years of experience in almost every link of the business, she has built comprehensive knowledge of the industry which includes but not limited to its development, sales & key account management, and all sides of localization operation.
more
She also has excellent managerial ability and communication skills, with proven leadership in big accounts and its cross-border operation team management. Now Lucy is focusing on operations for China market and customers after she has proven herself as a great sales leader.
hide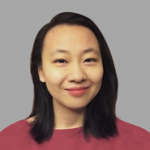 Di Lv
Principal Lead For Life Science Practice,
Acting Managing Director, CSOFT Health Sciences
Has worked in the international healthcare market for the past 8 years. With a deep understanding of China's healthcare and regulations, Di received her first law degree in China and then pursued further studies in the UK obtaining a second law degree with a focus in human rights.
more
Placing high value on continued educational development, she earned a second M.S. degree in management. Entering the healthcare market in 2010, Di first worked for BGI (Beijing Genomics Institute), one of the largest biotechnology firms in China. Her work at BGI took her to Belgium and Germany as the Business Development Manager, calling on clinical institutions, medical schools, and pharmaceutical companies.
hide