Localization Engineering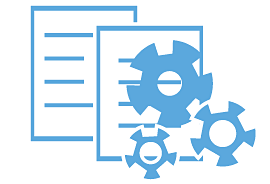 CSOFT provides comprehensive localization engineering services in over 100 languages. One of our key strengths is our strong technical capabilities. We have one of the largest localization engineering teams in the industry for pre- and post-translation processing, programming, encoding and bug fixing. Our localization engineers are thoroughly trained on L10N processes and best practices with extensive experience working with software GUIs (graphical user interfaces), online help, documentation, websites, CMS and TMS.
I am only looking for translation service, why do I need localization engineering?
Localization is not mere translation of the words in a file. Text extractions, TM leverage, fuzzy match analysis, file format conversions, terminology mining, and resource file compiling all require technical know-how and experience. Expert localization engineering ensures a localization project runs more efficiently, ultimately leading to reduced turnaround time and translation costs.
Our team excels in pre- and post-translation processing which includes programming in HTML, DHTML, JavaScript, ASP, PHP, C, C++, C-Sharp, Java and others. Our engineering team uses a variety of tools and technologies to increase both translation and engineering efficiency. Specifically, our localization engineers excel in the following:
HTML, DHTML, JavaScript, VB, C, C++, Java, ASP, XML, PHP, Perl, SQL, C# and ASP.Net
OS/Platforms we work with include all Microsoft OSs, Mac OS X, Linux and Unix
Development Environments include MS Visual Studio 6.0, Visual Studio.net, Delphi, Borland Builder, Borland J Builder, My SQL, Oracle, X-code
CAT Tools
Trados, SDLX, Front desk, Catalyst, RC-Trans, WIN-trans, multilizer, lingual byte, déjà vu, powerglot, ilocalize, QT Lingustic
CMS, WorldServer, TMS
We have the tools to do the job right
In addition to employing industry best practices in our localization productions, our engineers have created more than 300 tools that allow our team to automate many of the most common L10N tasks such as text extractions from customized file types and re-use of engineering memory. The various tasks conducted by our localization engineers include:
File prep and analysis (word count, TM leverages)
Post File Processing
Programming in C, C++, .NET, Java, HTML, XML, JSP, Perl and others
Compilation and engineering (software builds, dialog box resizing)
Cosmetic Testing
File conversion (clean/un-cleaned files, preparation for DTP)
CSOFT's Localization Engineers also excel at the following:
Working knowledge of installation/configuration of multilingual OS and platforms
Experience with a variety of development environments and programming languages such as Microsoft Visual Studio, Java and Linux
Intimate knowledge of internationalization (i18n), Unicode and multi-byte character issues in software development
Detailed understanding of database systems, scripting languages, and software graphical interface development
Experience with different installation programs such as InstallShield, WISE and InstallerMaker across different platforms