Voiceover Translation Services in 100+ Languages
Voiceover Services
CSOFT's broad language service portfolio includes professional voiceover services in 100+ languages. With our international network of professional voice artists, we provide comprehensive voiceover production and translation services for a variety of media including online presentations, videos, films, TV programs, as well as video and video games.
The right voice talent matters
As media and online content become more and more prevalent in today's digital age, more platforms are using videos and interactive media to reach audiences across all devices. Aside from marketing content, digital media is heavily incorporated in corporations today for eLearning content and training materials.
With more and more companies going global, remote work is becoming more of a norm and employees are often from different backgrounds and cultures. It's essential to provide the same level of quality and professional content to all employees.
The Voiceover Translation Process
Over the past 10 years, CSOFT has accumulated over 1000 professional voiceover talents categorized by gender, voice type, and target language.
CSOFT's Global Resource (GR) team manages the evaluation and qualification of new talents to be included in our voiceover database. In addition to accepting only the highest quality, we also require our talents to have access to professional sound studios for the highest audio standard. CSOFT uses our operations team to perform post-recording editing, ensuring that we consistently deliver the most competitive voiceover services.
We pick each voiceover talent based on his/her own voice type, past experience, and provided sample recordings; only professionals – never amateurs – are contracted to work on our projects. In fact, many CSOFT voice talents are well-known actors on TV, film, and other media in their home countries.
Having the most qualified professional voice talents allows us to efficiently produce voiceovers with optimum results. Compared to amateur talents, professionals can usually record the work in a single take, eliminating the need for multiple recording sessions and ultimately saving not only time, but money.
CSOFT offers voiceover service to support our clients' multilingual learning requirements. All of our voiceover professionals are carefully chosen from a large pool of voice talent from around the world. We are able to support a variety of voice types and applications. All CSOFT's voiceover productions are conducted in professional recording studios to achieve the best audio quality.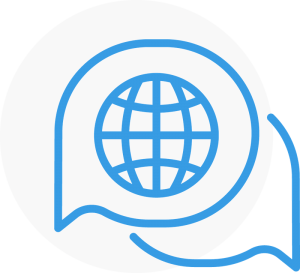 In addition to having excellent voiceover talents available for localized audio recordings, CSOFT has one of the largest multimedia localization teams in the industry.
We regularly work on localizing various e-Learning and rich media projects, videos, Articulate and Captivate courses, HTML 5, Flash presentations, RSS feeds, 3-D animations, presentations over the cloud or on mobile, and desktop computer software.
We handle complex multimedia translation projects on a regular basis for a variety of customers including Kodak, P&G, Intel, Medtronic, Adobe and many others and since most of the engineering and editing work is done in China, we are able to offer our clients very competitive pricing.
Voiceover Samples by Language
The following are some voiceover samples in a variety of languages; additional voice samples are available upon request.