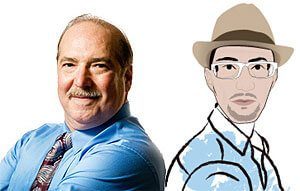 July 11, 2010 – Below is a blog written by Ted Texin on his visit to CSOFT's offices in Beijing:
"I have lots to blog about, but haven't had time, so apologies that my blog has gone stale. While I try to get back into the swing of things, I did just return from a trip to Shanghai and Beijing. I'll offer some thoughts about China subsequently, but for now I'll report that I had a great time visiting with the folks at CSOFT International. They are developing interesting open source collaboration technologies like TermWiki, which you should all pay attention to. They also have a great organization and it was my privilege to meet with many of their staff and join them for several activities (like the Shanghai Expo!) while I was in Shanghai.
I also spent some time with Zach Overline and Elena McCoy who were nice enough to take some of my remarks and post them on CSOFT's blog. We spoke about cloud computing, crowd sourcing and related tools for the most part. Zach also asked me my thoughts about GUI and I'll admit to being vain and worrying that discussing the transition from command line to GUI made me seem too much like an old-timer. (Which it probably does.). However, several people have already remarked they weren't aware of the tradeoffs that I mentioned, so at least the points have value for some. Going forward though, if you ask me about command-line interfaces I am just going to say I only know what my dad told me and that ever since I had the nanocomputer inserted in my right temple, I don't even need to click or use voice commands any more.
Although there is some small amount of missing context owing to references to internal presentations we saw together and a presentation I gave referencing "Kowabunga", surfing, and a vision for localization technology, it stands pretty well on its own.
As I was preparing my visit to China, I mentioned to several friends in the industry that I would be visiting CSOFT. I was surprised at how enthusiastic their clients are about them and the high marks they get for quality and service. Those of you that know me, know I lean to localization providers that are strong on relationship and mutual understanding and that innovate their processes with technology enhancements. CSOFT is definitely in that category."
Click here to read the whole blog entry.
About CSOFT International
CSOFT International Ltd. is a world leader in localization and globalization consulting services, providing turnkey solutions for companies facing the challenges of engaging customers and markets across linguistic and cultural barriers. Recognized as one of the Top Innovative Companies in 2011 by IDC we have an award-winning international team. In 2012, the company's CEO was named one of Fortune Magazine's 10 Most Powerful Women Entrepreneurs and a Tech Disruptor by CNN Money.