Clinical Research Organization(CRO)
The complexity of projects managed by CROs is astounding, not to mention the many stakeholders involved in any particular project — sponsors, physicians, patients, scientists, ethics committees, regulatory agencies, country affiliates and many other parties. As an outsourcing organization, CSOFT understands the demand and pressure to do things right the first time around.
We understand managing complexities and working with a network of expert professionals to deliver projects on time and on budget. No matter which therapeutic area you might be managing for your client, CSOFT will be there with you to ensure success. With CSOFT, you can be confident that your client will be happy and that CSOFT will deliver to you with peace of mind.
Documentation we regularly handle for Clinical Research Organizations
CRFs
IFUs
PROs
Regulatory Documents
Study Papers
Labels
ICF
Patient Diaries/Reports
Package Inserts
Marketing Collateral/Brochures
We Specialize in High-Quality Language Solutions for the Following Industry Fields
Oncology
Central Nervous System
Cardiovascular
Infectious Diseases
Ophthalmology
Rheumatology
Dermatology
Anaesthesiology
Endocrinology
Respiratory
Allergy
GI and Hepatology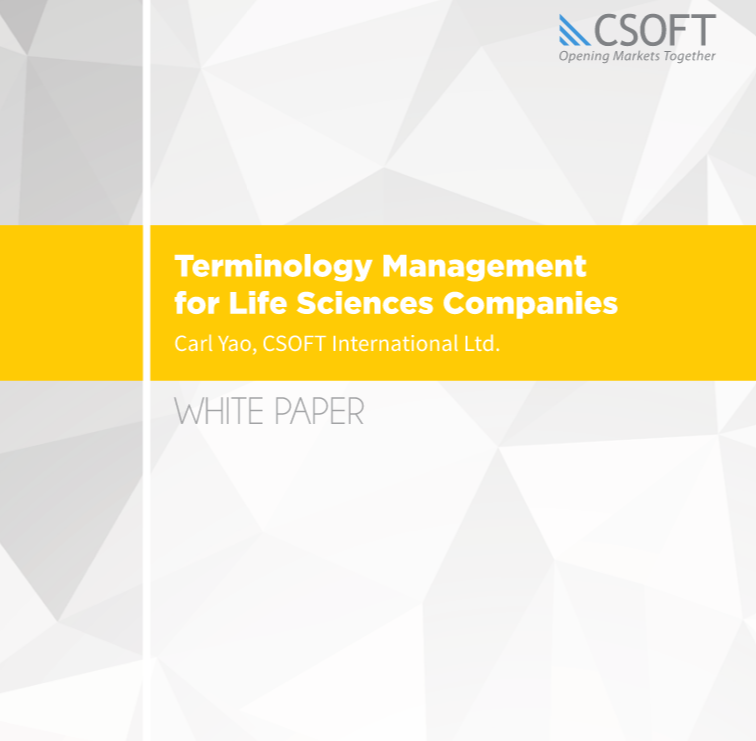 Effective medical device terminology management in the source document saves businesses 20% or more on translation costs. While writers and translators receive specialized training in the medical field, it still takes time to research important terminology during the content development and translation process. Studies find that the number one factor affecting translation quality is the inaccurate and inconsistent use of technical terms specific to a particular industry.
Download our white paper on Terminology Management for the Life Sciences to learn more about how CSOFT can improve your quality while reducing cost.