Innovation and courage drive this sector of the life sciences industry. In a similar fashion, CSOFT has led the way in developing new technologies and processes that benefit the localization industry. CSOFT was named the top 8 most innovative technology company by IDC Research — a well-renowned consulting company. Whether a client requires localization services for a research paper, licensing opportunity, partnership agreement, patent application, or clinical trials documentation, CSOFT will be the perfect partner.
The CSOFT Life Sciences Business Unit leads the way in providing the highest measurable quality language services to this demanding industry. We understand the industry business and regulatory requirements. Our key stakeholders have worked as bench scientists, developed scientific and medical products, performed clinical trials, submitted information to global regulatory agencies and marketed products to international regions. With CSOFT, you can be confident that your brand, message, and content will be received by your target audience the way you had intended. No misinterpretation, no confusion — just clarity.
Patient Diaries
Outcomes Research Documentation
Clinical Studies and Reports
Patents
Study Papers
SOPs
Onsite Interpretation
Websites
Cultural Consulting Services
Brochures
Records and Log Books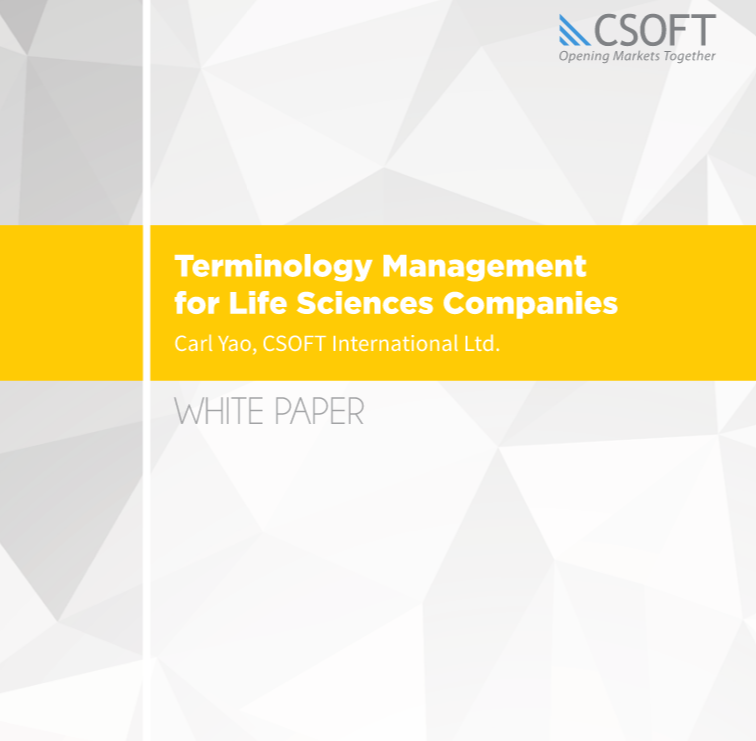 Effective medical device terminology management in the source document saves businesses 20% or more on translation costs. While writers and translators receive specialized training in the medical field, it still takes time to research important terminology during the content development and translation process. Studies find that the number one factor affecting translation quality is the inaccurate and inconsistent use of technical terms specific to a particular industry.
Download our white paper on Terminology Management for the Life Sciences to learn more about how CSOFT can improve your quality while reducing cost.