Higher Audience Engagement through Transcreation
Achieving Higher Audience Engagement

through the Art of Transcreation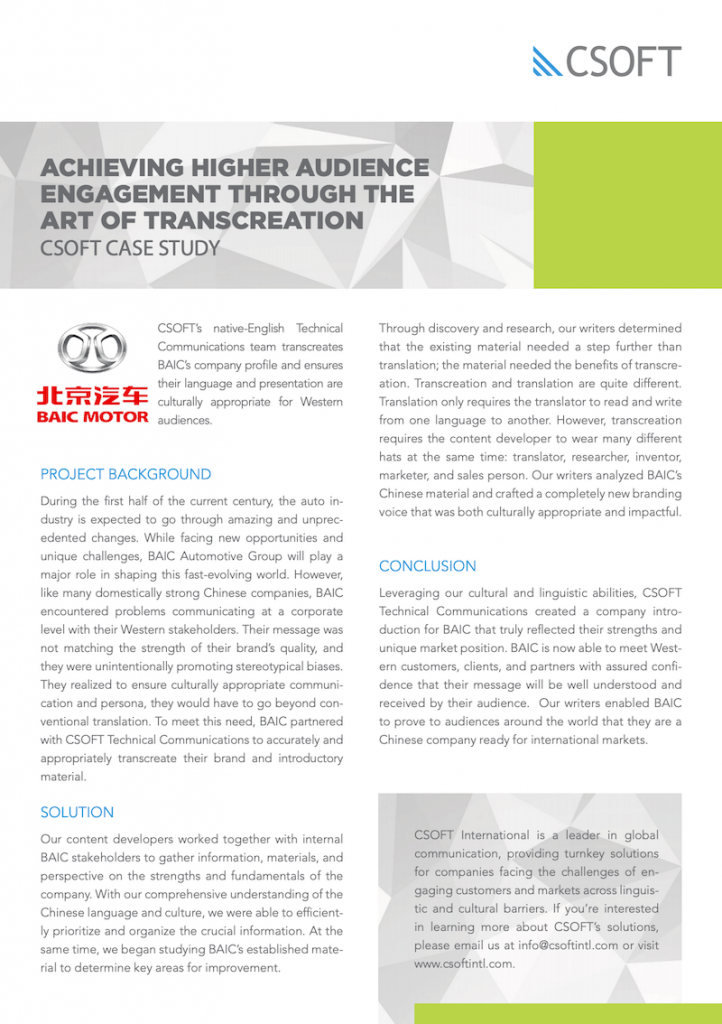 Contents
Project Background
Solution
Conclusion
CSOFT's native-English Technical Communications team transcreates BAIC's company profile and ensures their language and presentation are culturally appropriate for Western audiences.
During the first half of the current century, the auto industry is expected to go through amazing and unprecedented changes. While facing new opportunities and unique challenges, BAIC Automotive Group will play a major role in shaping this fast-evolving world. However, like many domestically strong Chinese companies, BAIC encountered problems communicating at a corporate level with their Western stakeholders.
Their message was not matching the strength of their brand's quality, and they were unintentionally promoting stereotypical biases. They realized to ensure culturally appropriate communication and persona, they would have to go beyond conventional translation.
To meet this need, BAIC partnered with CSOFT Technical Communications to accurately and appropriately transcreate their brand and introductory material.
Other publications by CSOFT