Delivering Four Million Words of Automotive Translation in Eight Weeks
Delivering Four Million Words of Automotive Translation in

Eight Weeks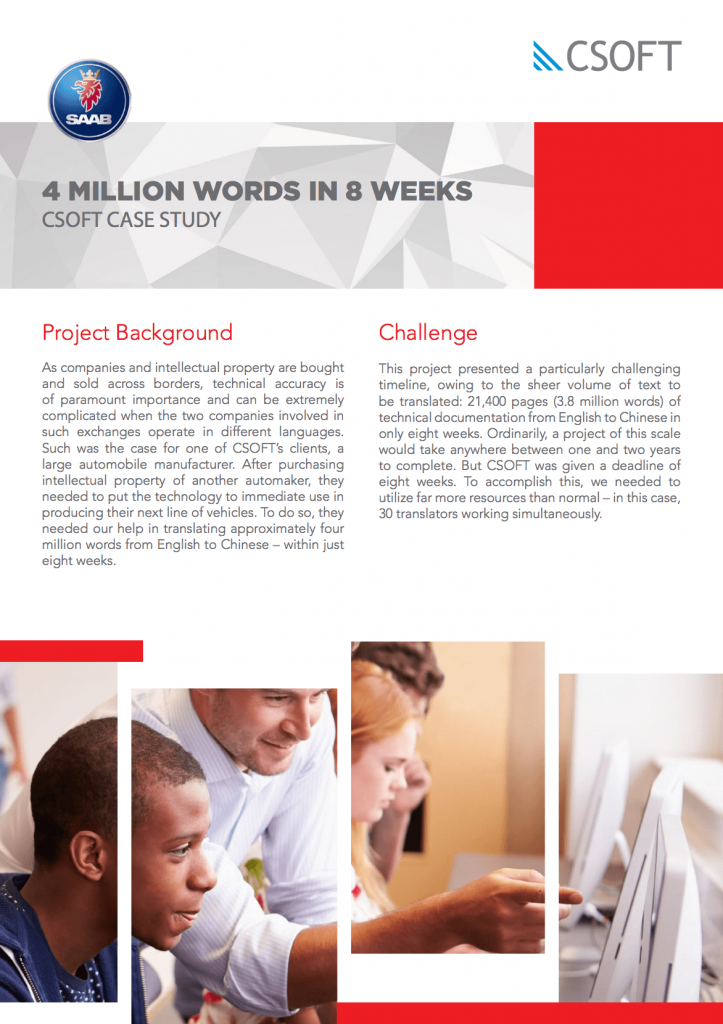 Contents
Project Background
Challenge
The CSOFT Solution
Conclusion
With more and more attention given to R&D on a global scale, technology transfer is becoming an increasingly common occurrence.
As companies and intellectual property are bought and sold across borders, maintaining technical accuracy in these transfers is of paramount importance, and can be further complicated when the two companies involved in such an exchange operate in different languages.
Such was the case for one of CSOFT's clients, a large automobile manufacturer, who, after purchasing technology from another automaker, needed to put the technology to immediate use in producing their next line of vehicles. To do so, they needed CSOFT's help in translating approximately four million words from English to Chinese – within eight weeks.
Other publications by CSOFT