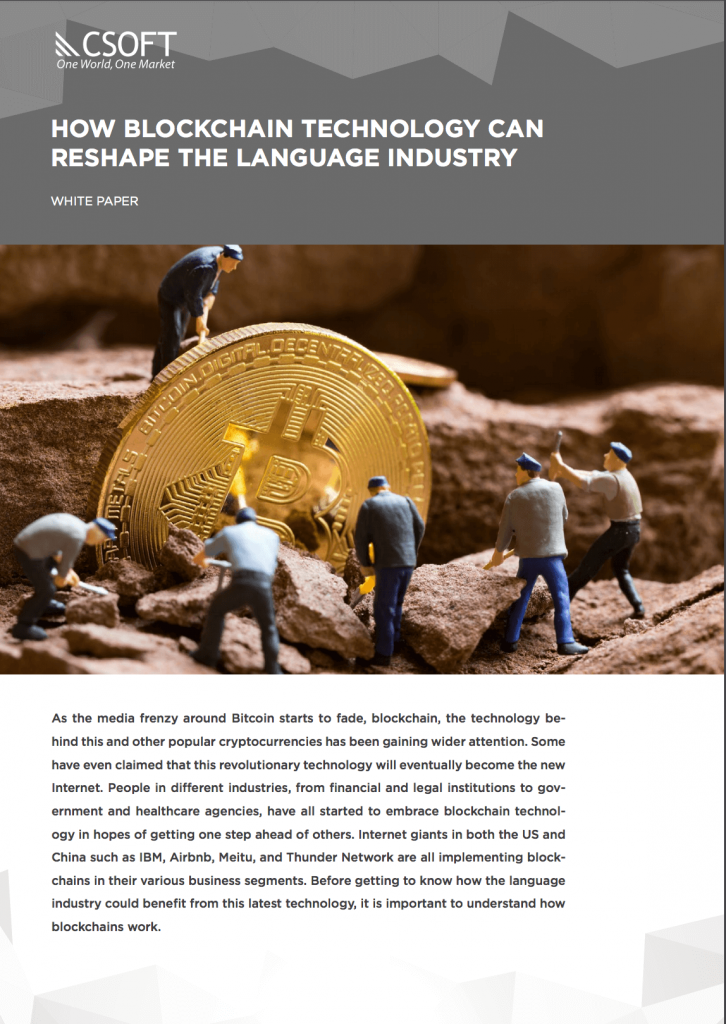 Contents
What is blockchain?
What kind of blockchain would be ideal for businesses and organizations?
What are smart contracts?
Will blockchain disrupt the language industry?
As the media frenzy around Bitcoin starts to fade, blockchain, the technology behind this and other popular cryptocurrencies has been gaining wider attention.
Some have even claimed that this revolutionary technology will eventually become the new Internet. People in different industries, from financial and legal institutions to government and healthcare agencies, have all started to embrace blockchain technology in hopes of getting one step ahead of others.
Internet giants in both the US and China such as IBM, Airbnb, Meitu, and Thunder Network are all implementing blockchains in their various business segments.
Before getting to know how the language industry could benefit from this latest technology, it is important to understand how blockchains work.
Other publications by CSOFT