CSOFT Looks to 2015 as it Takes Clients 'Beyond Words'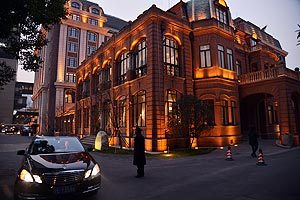 Shanghai, China (January 16, 2014) – CSOFT International Ltd., a leading global communications company, announced today that the final stop on its 10-10-10 Anniversary Tour is to be in Shanghai's former French Concession at the Intercontinental Ruijin Hotel this Friday, January 17. Expected guests include Blizzard Entertainment, Dupont, GCL Power, GCP Power, Huawei and Sony among others.
"This first decade has formed the foundation for what CSOFT is today," says Ms. Shunee Yee, CEO and President of CSOFT International, "but the next ten years will look completely different. CSOFT has evolved from a pure multilingual localization service provider to a full-blown global communications and technology firm. Hi-tech, high-touch and taking our clients beyond words, is our mantra. We will continue to shift and adapt to ensure we consistently meet and exceed their expectations."
CSOFT began with a handful of employees and one client. Today, CSOFT is a recognized leader in globalization, servicing a host of Fortune 500, U.S.-based firms. In recent years, CSOFT has taken on more, including the launch of HQ Magazine, a completely in-house produced publication, offering in-depth insights into Chinese business and culture. The latest edition includes an interview with Mr. Qin Xingcai, President of Lishen, a company that focuses on the research and development, design, manufacture, and sale of Li-ion batteries. CSOFT has also expanded its services to Chinese-based companies that want to move their brands East to West, and has been busily working on communications and marketing initiatives to get those clients in position to go global.
"We chose to wrap our 10-10-10 celebrations with a spectacular Chinese New Year celebration at this historical site in Shanghai as a special way to celebrate our anniversary, but also to welcome in the great year of the Horse ahead of us," adds Yee. "I am so proud of our team and where we are today. We still have so much more to do."
About CSOFT International
CSOFT International Ltd. is a world leader in localization and globalization consulting services, providing turnkey solutions for companies facing the challenges of engaging customers and markets across linguistic and cultural barriers. Recognized as one of the Top Innovative Companies in 2011 by IDC we have an award-winning international team. In 2012, the company's CEO was named one of Fortune Magazine's 10 Most Powerful Women Entrepreneurs and a Tech Disruptor by CNN Money.