The World of Localization is Social
The art of translating is a social practice on a global scale, as writers, linguists, subject matter experts, reviewers, and marketing professionals collaborate to enable global communications.
Simply CSOFT
Welcome to our blog! Simply CSOFT shares a glimpse into the lives of CSOFTers, and offers background on localization best practices.
Define, Collaborate and Share Knowledge. Globally.
Powered by linguists and subject matter experts from around the world, TermWiki is the localization industry's largest social network. It started as a free terminology system but has evolved into a global social platform for sharing translation and localization expertise and connecting people with similar interests. By contributing terms to TermWiki, you not only help to create one of the world's largest freely available translation resources, but you also market yourself to a global audience. It's a great way to add substance to your online profile.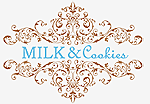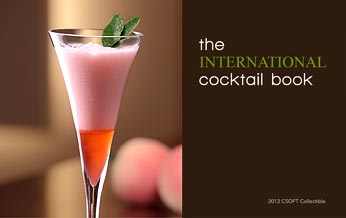 International Recipes
As a part of CSOFT's social outreach and in conjunction with our Milk and Cookies Cafe, we have published a number of international recipe collections to share with our clients, colleagues and partners. The recipes are created by our very own worldwide linguists and staff members.
Crisis 108: A Hollywood Style Film by CSOFT
Rated A for Awesomeness
With an all-star cast of CSOFT staff, Crisis 108 is an action film about energy, technology, corporate greed, love, and localization! We added all Hollywood's most exciting ingredients to make our movie both entertaining and thought-provoking. The film is a showcase of our multination team-working together to achieve the most daring mission impossible.
Localization Industry Organizations
The localization industry's leading conference for international business, translation, localization and global website management.

Acronym for the Globalization and Localization Association. GALA is an international non-profit industry association for companies that provide localization, language, and technology services.

Common Sense Advisory is a market research firm used by Global 2000 companies to operationalize, benchmark, optimize, and innovate industry best practices in translation, localization, and interpretation.

The European Language Industry Association (ELIA) is committed to providing a forum for exchange, fostering the development of business relationships with fellow members and other related international organizations, and promoting the concept of ethics and quality standards through the industry.

The Localization Industry Standards Association (LISA) was one of the earliest associations in the industry. It organized conferences and was involved in the development of a number of localization standards such as TBX (a terminology exchange file format) as well as standards using the OASIS Open Architecture for XML Authoring and Localization framework. LISA ceased its business on 28 February 2011.

A magazine for international information management. Together with tekom, tcworld organizes one of the largest annual conferences in the world for technical communication.