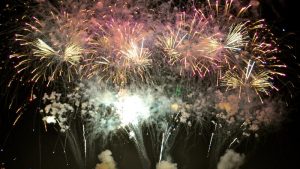 Yeah, we know: Resolutions are great in theory but seldom pan out the way we'd planned. We resolve to wake up early, exercise more, spend more time with family and forgo our favorite sinful foods in favor of healthier options. Kale, anyone?
But we can't help but make them — because every year offers the opportunity to start fresh, to chart a new course, to do what you wanted to but didn't the year before. So we asked some of the business leaders we've spoken with in 2014 what they are hoping to accomplish come 2015, whether personally or professionally, and they answered. Probably because putting it down in writing, on a national website, will serve as motivation not to let another resolution go un-accomplished.
…
Shunee Yee, CEO of CSOFT:
My 2015 resolution is about empowering my employees to do more. I hope to achieve this by further defining their roles, increasing their accountability and finding new opportunities for growth.
Click here to read the full article.
About CSOFT International
CSOFT International Ltd. is a world leader in localization and globalization consulting services, providing turnkey solutions for companies facing the challenges of engaging customers and markets across linguistic and cultural barriers. Recognized as one of the Top Innovative Companies in 2011 by IDC we have an award-winning international team. In 2012, the company's CEO was named one of Fortune Magazine's 10 Most Powerful Women Entrepreneurs and a Tech Disruptor by CNN Money.