After winning last year's award, CSOFT is back to help select this year's winner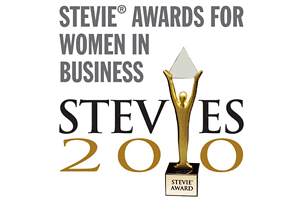 New York, New York (October 12, 2010) Shunee Yee, CEO and President of CSOFT International Ltd, has been invited to join the Board of Distinguished Judges & Advisors at this year's Stevie Awards for Women in Business. The board features many leading women entrepreneurs and luminaries in business, and Shunee's invitation to join the board is in recognition of her success in building CSOFT into a leading provider of multilingual localization, testing, and software development services with Fortune 500 clients around the globe. Based on this achievement, Shunee won the prestigious award for Best Asian Entrepreneur at last year's ceremony.
"After having won last year's award for Women in Business, I am honored to serve on the Board of Judges at this year's event," said Ms. Yee, CEO and President of CSOFT International Ltd. "Women engaging in business face huge challenges on so many levels, and it's not only important but necessary that we acknowledge each other's accomplishments—both to keep our chins up and make sure that the ball keeps rolling."
The Stevie Awards for Women in Business feature over 50 categories including Executive of the Year, Entrepreneur of the Year, Young Entrepreneur of the Year, Company of the Year, Employer of the Year, Mentor of the Year, Female Employee of the Year, Women's Blog or Web Site of the Year, and Marketing Campaign for Women of the Year, among others. The awards are produced by the creators of the prestigious American Business Awards.
All female entrepreneurs, executives, and the organizations they run worldwide, are eligible for nomination. The winners will be announced at an awards dinner in the Marriott Marquis Hotel in New York on November 12.
About CSOFT International
CSOFT International Ltd. is a world leader in localization and globalization consulting services, providing turnkey solutions for companies facing the challenges of engaging customers and markets across linguistic and cultural barriers. Recognized as one of the Top Innovative Companies in 2011 by IDC we have an award-winning international team. In 2012, the company's CEO was named one of Fortune Magazine's 10 Most Powerful Women Entrepreneurs and a Tech Disruptor by CNN Money.