Fortune MPW Entrepreneur to Offer Perspective on Turning Barriers into Opportunities in the Global Marketplace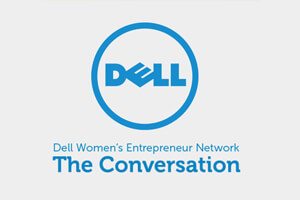 Beijing, China (May 29, 2014) – CSOFT International Ltd., a leading provider of globalization and communications solutions, announced today that CSOFT President and CEO Shunee Yee will speak on a panel at the 5th Annual Dell Women's Entrepreneur Network (DWEN) on Monday, June 2nd, in Austin, Texas.
"Considering entry to a new market can be overwhelming for any business and requires careful planning from moment of inception to the day of launch," says Yee. "Having been in the global communications space for almost two decades, I know what works and what doesn't. My hope in participating in this year's DWEN is that audience members come away encouraged to make the leap to go global, armed with some strategies to ensure their success."
Ms. Yee will be speaking alongside DeAnne M. Aguirre of Strategy& (formerly Booz and Company) and Parminder Vir of PVL Media on the panel titled Global Scale: Opportunities and Barriers. Their panel aims to address barriers to entry in foreign markets and give insight into the next billion consumers who are emerging as participants in the global marketplace.
Convening June 1-3, DWEN brings together top female entrepreneurs from around the world, giving them access to the networks, technology, capital and knowledge needed to grow their businesses. This year's speaker line-up will include more than 50 leading entrepreneurs, including a first-ever "fireside chat" with Michael and Susan Dell.
For more about CSOFT, please go to http://csoftintl.com. For more on DWEN, please visit www.dell.com/women.
About CSOFT International
CSOFT International Ltd. is a world leader in localization and globalization consulting services, providing turnkey solutions for companies facing the challenges of engaging customers and markets across linguistic and cultural barriers. Recognized as one of the Top Innovative Companies in 2011 by IDC we have an award-winning international team. In 2012, the company's CEO was named one of Fortune Magazine's 10 Most Powerful Women Entrepreneurs and a Tech Disruptor by CNN Money.