CSOFT Works with Shenzhen City Government to Help Chinese Tech Giants Succeed in Their Journey to the West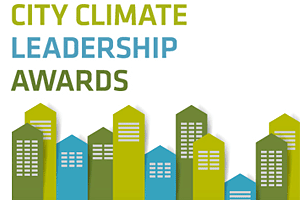 Beijing, China (September 23, 2014) – CSOFT International Ltd., a leading provider of globalization and communications solutions, announced today a milestone effort in helping Chinese businesses go global with specialized East-West consulting services. In response to the Shenzhen Municipal Government's nomination for a world-renowned Climate Leadership Award by C40 and Siemens, CSOFT helped the city of Shenzhen and Chinese leader of renewable energy and electric automotive technology,BYD Ltd., to communicate more effectively with western markets
"As China progresses through its second phase of economic development, we are honored to be working with the Shenzhen Government, and companies such as BYD Ltd., serving as their strategic cultural and communications consultant," says Ms. Shunee Yee, President and CEO of CSOFT International. "In my recent interviews with Shenzhen's Vice Mayor, Mr. Tang Jie, and Chairman and President of BYD Ltd., Mr. Wang Chuanfu, it is clear that we all share a common goal – to improve the reputation and global prominence of Chinese brands."
"We're honored to be recognized among the world's most forward-thinking, environmentally conscious cities," says Vice Mayor Tang during his interview with Ms. Yee after accepting the award for Urban Transportation at yesterday's C40 and Siemens City Climate Leadership Awards Ceremony. "We are extremely proud that our joint efforts with BYD have been acknowledged on a global scale, and that Shenzhen is being recognized as the city that will lead China's economic growth through our dedication to innovation and quality."
Recognized by Bloomberg Businessweek as one of the world's top 100 fastest growing tech companies, BYD is often likened to renowned American manufacturer of electric cars, Tesla Motors (NASDAQ: TSLA). BYD has applied its expertise in renewable energy to the development of high quality electric vehicles for government and private use. After teaming up with the Shenzhen Government in 2009, BYD has put more than 800 electric buses and 850 electric taxis on the road, massively reducing the city's carbon footprint in spite of its rapid growth. The Urban Transportation award was in recognition of this collaboration.
"We specialize in helping companies communicate more effectively across cultural, geographic, and linguistic barriers," noted Yee. "Working with visionary companies and destinations that want to change the face of Chinese business and promote innovation, quality, and environmental consciousness on a global scale is something that we are extremely passionate about, making it a perfect match."
As Chinese enterprises such as the Alibaba Group (NYSE: BABA) gain impressive traction in the West (and break world records with USD $25-billion-dollar IPOs), the bar has been set high for Chinese companies in the midst of globalization. An increasing number of China-based companies and cities are aiming to reach similar heights, starting with targeted improvement of their brand and product reputations abroad. Throughout this process, CSOFT provides expert guidance in cross-cultural communications, cross-border leadership, content localization, and the development of efficient global communications infrastructure.
To learn more about CSOFT, please go to www.csoftintl.com.
About CSOFT International
CSOFT International Ltd. is a world leader in localization and globalization consulting services, providing turnkey solutions for companies facing the challenges of engaging customers and markets across linguistic and cultural barriers. Recognized as one of the Top Innovative Companies in 2011 by IDC we have an award-winning international team. In 2012, the company's CEO was named one of Fortune Magazine's 10 Most Powerful Women Entrepreneurs and a Tech Disruptor by CNN Money.