Partnership to Help Increase Global Reach Through Centralized Terminology Management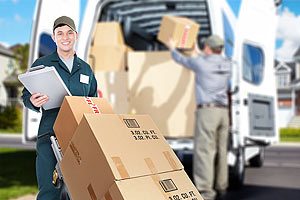 Beijing, China (October 24, 2013) – CSOFT International Ltd., a leading provider of globalization and communications solutions, announced today a 3-year deal working with a leading global logistics and package delivery company. The deal will see CSOFT assisting in the logistics giant's Asia-expansion with a focus on improving local customer service, after-sale support and brand consistency through global terminology management.
"The ability to centralize enterprise terminology and glossaries across languages is imperative for ensuring international brand success," noted Ms. Shunee Yee, President and CEO of CSOFT International Ltd. "Consistent terminology across product lines in customer facing content is of paramount importance for improved customer experience and service quality globally and CSOFT's enterprise terminology management solutions enable our client to deploy multilingual content with faster time to market and superior quality."
The steady expansion of global trade has significantly increased the demand for international package delivery, freight transportation and supply chain management across borders. As such, logistics and package delivery companies must distribute large volumes of multilingual content to meet the requirements of in-country customers as well as local regulations. Maintaining a consistent global brand has become a real challenge when terminology is not centralized or managed from a central source. CSOFT has introduced TermWiki Pro as a solution for improving the company's internal and external communications.
TermWiki Pro is a cloud-based platform designed to ensure translation accuracy and consistency across multiple languages, intended for use by all members of the localization cycle as well as the entire authoring organization. Providing a structured environment for managing terminology, the tool enables companies to reduce the risk of poor translation and increase the efficiency and speed of global content deployment.
"Multilingual terminology is a valuable asset for global enterprises," adds Yee. "Maintaining linguistic consistency between new and old content and across product lines is only possible through effective terminology management; without it your translations may lead to costly international product recalls and lost customers."
To learn more about TermWiki Pro, please go to http://www.termwiki.com/pro.
About CSOFT International
CSOFT International Ltd. is a world leader in localization and globalization consulting services, providing turnkey solutions for companies facing the challenges of engaging customers and markets across linguistic and cultural barriers. Recognized as one of the Top Innovative Companies in 2011 by IDC we have an award-winning international team. In 2012, the company's CEO was named one of Fortune Magazine's 10 Most Powerful Women Entrepreneurs and a Tech Disruptor by CNN Money.