CSOFT to provide multilingual localization solutions for global e-ticketing system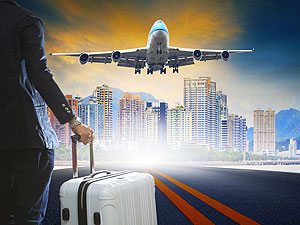 Shenzhen, China (March 10, 2015) – CSOFT International Ltd., a leading provider of globalization and communications solutions, announced today their partnership with one of China's largest international airlines.
"This is an exciting time to be working with such a noted air travel provider," said Ms. Shunee Yee, President and CEO of CSOFT International Ltd. "Around the world, there's an increasing excitement about the growth in air traffic and its associated opportunities, both business-wise and cultural, in emerging markets such as China, India, Brazil and others. At the same time, the expanding Chinese middle class is more and more interested in exploring the world."
CSOFT will assist the airline in the rollout of its e-ticketing platform in four languages initially and then expand into other markets. The first phase of the project is scheduled to be implemented over the course of 2015 and targets four of the most commonly used languages for visitors flying with the carrier. As the airline serviced more than 100 million passengers in 2014 alone, CSOFT's language solutions will be helping the equivalent of several large nations navigate their world.
Having an international footprint spanning the world's major countries and cities, global airlines are the true leaders of globalization. In addition to being a highly competitive industry with growing operational expenses, airlines must also find efficient solutions to provide quality multilingual content to meet the requirements of a diverse international customer base. CSOFT's language solutions enable our clients in the air travel and aviation industry to develop and deploy multilingual content in world markets faster and more competitively.
To learn more about CSOFT's services, please go to http://csoftintl.com.
About CSOFT International
CSOFT International Ltd. is a world leader in localization and globalization consulting services, providing turnkey solutions for companies facing the challenges of engaging customers and markets across linguistic and cultural barriers. Recognized as one of the Top Innovative Companies in 2011 by IDC we have an award-winning international team. In 2012, the company's CEO was named one of Fortune Magazine's 10 Most Powerful Women Entrepreneurs and a Tech Disruptor by CNN Money.