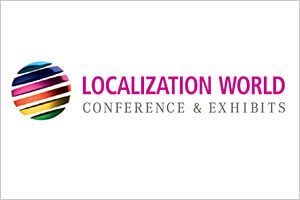 Localization as an industry and a profession today is a "normal science" — organized around the needs and corporate cultures of mostly Western multinationals, around structures and paradigms built into established computing technologies and around established professional roles and boundaries. This is a world past its definition phase and looking ahead to a future of increasing standardization and commoditization. At the same time, it is a business apparently trapped in a state of permanent fragmentation. Consolidation and scale have proven elusive but the future is not like the past. In the next ten years, two dynamics will play out: technological trends will enable new bases of scale and competitive advantage in managing language; and, an emerging generation of Asia-based (especially China) global companies will have opportunities to leapfrog old approaches. Separately, these megatrends are widely remarked. How they will interact and what these interactions mean for this profession are less considered. This presentation offers and invites speculation on increasingly likely futures.
Click here to read the full article.
About CSOFT International
CSOFT International Ltd. is a world leader in localization and globalization consulting services, providing turnkey solutions for companies facing the challenges of engaging customers and markets across linguistic and cultural barriers. Recognized as one of the Top Innovative Companies in 2011 by IDC we have an award-winning international team. In 2012, the company's CEO was named one of Fortune Magazine's 10 Most Powerful Women Entrepreneurs and a Tech Disruptor by CNN Money.