CSOFT to speak at LocWorld29 announcing the "I Translate, I Transform" Campaign
BEIJING, CHINA – CSOFT International Ltd., a leading provider of translation services and globalization solutions, announced today that its Executive Vice President of Global Growth and Operations, Will Knight, will be speaking at the LocWorld29 Silicon Valley conference to be held on October 14-16. Will Knight is an international business leader with over 20 years of experience in sales & marketing, Asia Geo expansion, and operations. His presentation entitled, The Color Purple: The End of Globalization, will take place on October 15th at 9am at the Santa Clara Convention Center.
"Our presentation will explore how different languages, cultures, local colloquialisms and even colors require that you customize your content for each market," says Knight. "Through painful, yet compelling stories, we wish to show attendees that entering markets effectively requires you to localize, not globalize."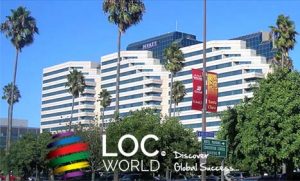 CSOFT is also proudly sponsoring the Opening Reception on October 14th at 6:30pm. At the event, CSOFT will introduce the I Translate, I Transform campaign, an initiative aimed at showing appreciation to translators worldwide and raising awareness about the importance of language. CSOFT's Project Manager Megan Robinson will also be entertaining the audience with her acoustic guitar performance and CSOFT's customized version of Taylor Swift's song Shake It Off.
LocWorld29 Silicon Valley brings together localization experts, translation professionals, language service buyers and more than 600 global business executives from 45 countries. Speakers at the #LocWorld29 conference include representatives from Adobe Systems, Autodesk, Box, eBay, Google, Hewlett-Packard, LinkedIn, Microsoft, Netflix, and Salesforce.
CSOFT will be at Booth 204. As an event sponsor and exhibitor, CSOFT has exhibit passes available for those interested. Please contact us for more information. For more about CSOFT, please go to http://csoftintl.com.
About CSOFT International
CSOFT International Ltd. is a world leader in localization and globalization consulting services, providing turnkey solutions for companies facing the challenges of engaging customers and markets across linguistic and cultural barriers. Recognized as one of the Top Innovative Companies in 2011 by IDC we have an award-winning international team. In 2012, the company's CEO was named one of Fortune Magazine's 10 Most Powerful Women Entrepreneurs and a Tech Disruptor by CNN Money.