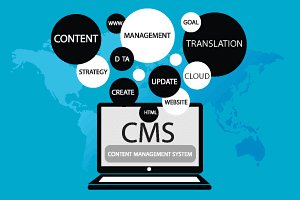 Beijing, China (April 24, 2008) – CSOFT International Ltd., a leading provider of multilingual localization, testing and outsourced software development for the global market, announced today a dedicated division focused on content management system (CMS) translation and localization solutions.
Content Management Systems or CMS promise to deliver enterprise-wide content development solutions by reusing content to decrease the costs of global product deployment. Delivering output in multiple formats all from a single source that also leverages from legacy content is the magic solution that many businesses have been searching for effective content development.
"Usually there is very little attention given to international audiences and the necessary adaptations for localization," said Shunee Yee, CSOFT President and CEO. "CSOFT's expertise in CMS implementation makes the localization process as painless as possible."
While CMS provides robust solutions for source content development, it also brings new challenges to documentation localization by introducing changes to existing L10N workflow. Unlike traditional documentation localization using FrameMaker, Word or HTML-based content, the highly technical nature of structured XML presents a number of issues in the localization process. Even experienced translators may have difficulty deciphering complex XML tags resulting in mistranslations or even severe damage to source files. Incorrect translations and mishandling of tags delay delivery time, increase costs, and result in complete failure for importing localized files back into a CMS system.
"CSOFT eases the frustrations that come with the initial deployment and multilingual localization of CMS based content," continued Yee. "By pre-processing XML files to better comply with established translation standards, our team is able to avoid many of the pitfalls that can arise leading to higher quality translations and reduced turnaround time."
CSOFT employs an array of turnkey solutions that support a client's choice in content development. Powered by our highly experienced technical translators and advanced localization engineers, CSOFT is able to streamline CMS localization.
CSOFT provides XML training to our in-country technical translators to better understand structured language as well as important XML tags. By also helping our clients control terminology, language, and proper XML handling during the initial writing stages in a CMS environment, CSOFT simplifies the translation process for XML based content.
About CSOFT International
CSOFT International Ltd. is a world leader in localization and globalization consulting services, providing turnkey solutions for companies facing the challenges of engaging customers and markets across linguistic and cultural barriers. Recognized as one of the Top Innovative Companies in 2011 by IDC we have an award-winning international team. In 2012, the company's CEO was named one of Fortune Magazine's 10 Most Powerful Women Entrepreneurs and a Tech Disruptor by CNN Money.