CSOFT to Aid Global Expansion Effort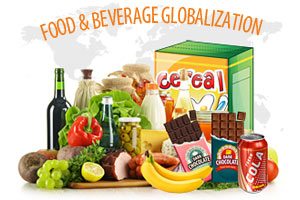 Beijing, China (April 3, 2014) – CSOFT International Ltd., a leading provider of globalization and communications solutions, announced today the signing of a multiyear contract with one of the world's largest confectionery companies. The deal is a major win for CSOFT and concludes a 10-month negotiation process, beating out 24 other localization firms to become a preferred provider for the internationally influential household brand.
"In today's globalized economy, the food and beverage industry is seeing robust growth as a result of an unprecedented increase in international demand, particularly in emerging markets such as China, Brazil and Russia," said Ms. Shunee Yee, President and CEO of CSOFT International Ltd. "This deal reflects the confidence our food industry clients have in our technology driven globalization solutions for consistent quality and efficiency. We're really excited about this partnership."
To capture global market share and ensure international regulatory compliance, food companies must effectively localize all aspects of their product. This includes translating food packaging, food safety information, guidance documents, marketing collateral and corporate training materials into the required languages. To do this to a standard which meets international regulations and resonates with local customers, the understanding of cultural differences and local preferences is of paramount importance.
"As one of the top 5 Language Service Providers in the world that are both ISO 9001 and ISO 13485 certified, CSOFT delivers one-stop language solutions to meet our food and beverage industry clients' globalization requirements with measurable quality, reduced costs and a reduced time to market, " said Matt Arney, Vice President of Localization at CSOFT International Ltd. "With translation and localization into more than 15 languages, we are enabling our client to speak to a new world of consumers with confidence."
About CSOFT International
CSOFT International Ltd. is a world leader in localization and globalization consulting services, providing turnkey solutions for companies facing the challenges of engaging customers and markets across linguistic and cultural barriers. Recognized as one of the Top Innovative Companies in 2011 by IDC we have an award-winning international team. In 2012, the company's CEO was named one of Fortune Magazine's 10 Most Powerful Women Entrepreneurs and a Tech Disruptor by CNN Money.