All Users Can Now Access and Contribute to TermWiki Community Edition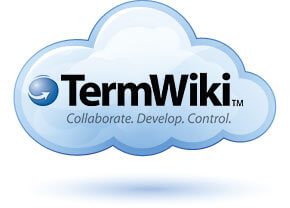 BEIJING – (April 6, 2010) — CSOFT International Ltd., a leading provider of multilingual localization, testing, and software development services for the global market, announced today the public launch of TermWiki Community Edition at www.termwiki.com. TermWiki is the localization industry's first collaborative and wiki-based terminology management system. Starting today, anyone can immediately access TermWiki's database to search, create, review, and rate multilingual terminology. In addition to TermWiki's already powerful set of terminology management features, users now have the ability to organize multilingual terminology by product category, company name or business sector.
"By opening TermWiki to the public, we hope to create a community devoted to the countless benefits of terminology management. TermWiki is a de facto portal for corporate information managers, translation managers, translators, reviewers, terminologists, technical writers, educators, and anyone who recognizes the importance of content management in the localization process, to share and collaborate on the development of multilingual terminology for a variety of industries, such as IT, Life Sciences, Consumer Electronics and Manufacturing." said Ms. Shunee Yee, President and CEO of CSOFT, and the 2009 Stevie Award Winner for Best Female Entrepreneur in Asia. "What's more, in addition to being free for public use, TermWiki Community Edition offers the best possible solution for effectively managing, monitoring and controlling the cloud-based terminology development process, leading to higher overall quality of content, translations and, in the end, consumer experience."
The community edition of TermWiki comes with a host of powerful features, including dynamic terminological data attributes, as well as the ability to rank the pertinence and accuracy of individual terms and translations. This new generation of terminology management software also includes dynamic properties that support a range of data types, such as web pages, images, audio pronunciations, Tweets, YouTube videos, and an endless number of interactive features, all aimed at providing linguistic context to clarify the use of terminology at the source level. Bolstered with a state-of-the-art community voice feature, TermWiki Community Edition now enables companies to collect the input of internal staff and customers alike regarding the quality of terms and their associated translations. This will help companies to gather valuable feedback from users, which has a direct impact on the success of a product or service in the international market.
Recognized by localization market research firm Common Sense Advisory as a software solution that has the potential to "lower the barrier to terminology management," TermWiki delivers an unparalleled, user-friendly terminology management solution that will assist businesses in streamlining their approach to international product releases.
"Today's launch marks an important milestone in multilingual terminology management, as TermWiki allows the collective sum of expert knowledge across all industries to be seamlessly harnessed and dispersed among globalization professionals. We are very excited to be able to contribute to this process and to witness how TermWiki will evolve through the collective expertise of the localization community," continued Ms. Yee.
About CSOFT International
CSOFT International Ltd. is a world leader in localization and globalization consulting services, providing turnkey solutions for companies facing the challenges of engaging customers and markets across linguistic and cultural barriers. Recognized as one of the Top Innovative Companies in 2011 by IDC we have an award-winning international team. In 2012, the company's CEO was named one of Fortune Magazine's 10 Most Powerful Women Entrepreneurs and a Tech Disruptor by CNN Money.