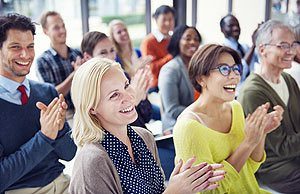 Beijing, China – CSOFT International Ltd., a leading provider of multilingual localization, testing and outsourced software development for the global market, announced the promotion of Matt Arney to Vice President of Global Business Development and Helena Rojas to Director of Global Business Development for Australia and Europe. Most recently, Arney served as Director of Business Development for North America, and Rojas was Business Development Manager for Australia.
"Matt and Helena have both demonstrated strong leadership, and contributed significantly to CSOFT's continued business development and expansions around the globe." said Ms. Shunee Yee, President and CEO of CSOFT.
Arney was brought on board in 2004 as Business Development Manager for North America, after an extensive career in software sales and distribution in Japan. In his new role as Vice President of Global Business Development, Arney manages CSOFT's entire sales operations spanning North America, Europe and Asia. Additionally, Arney helps direct the company's marketing and public relations programs.
Prior to joining CSOFT, Arney spent 10 years in the Japanese software distribution industry, where he co-founded one of Japan's leading companies in this arena. In this role, Matt grew the company's annual revenue from zero to $10 million USD through an aggressive business development strategy that included securing the rights to 50+ popular US and European software products. Earlier, he served as the Japan Sales Manager for Japan's then largest independent software distribution company, where he oversaw sales and marketing efforts and the localization of more than twenty software titles. Arney holds a BA degree from San Diego State University and is fluent in Japanese. He has lived in both the U.S. and Japan.
In addition to promoting Arney, CSOFT also elevated Rojas to Director of Global Business Development for Europe and Australia. As Director, Rojas is responsible for leading CSOFT's international business development for European and Australian markets.
Prior to joining CSOFT, Rojas led various trilingual executive roles within leading international companies. Most recently, she was Localization Manager for a major plastic molding software company in Australia. In this position, she was responsible for translating French and Spanish software, documentation and managing the overall localization requirements for 13 languages. Rojas has lived in France, Spain, Chile and Australia. She is fluent in French, Spanish and English and holds a BA in Linguistics from the University of Western Sydney.
CSOFT provides a broad range of language and technology solutions in over 70 languages for a variety of industries such as IT, Life Sciences, Manufacturing, Automotive, and Financial Services. CSOFT has one of the largest technical resources in Asia with a global network of operations spanning Boston, San Francisco, Japan, Germany, Canada and Australia as well as language teams in all major European and Asian markets. This unique background allows CSOFT to provide quality and affordable globalization solutions that are both scalable and flexible.
About CSOFT International
CSOFT International Ltd. is a world leader in localization and globalization consulting services, providing turnkey solutions for companies facing the challenges of engaging customers and markets across linguistic and cultural barriers. Recognized as one of the Top Innovative Companies in 2011 by IDC we have an award-winning international team. In 2012, the company's CEO was named one of Fortune Magazine's 10 Most Powerful Women Entrepreneurs and a Tech Disruptor by CNN Money.