At the recent inaugural Fortune Most Powerful Women Asia meeting in Hong Kong, prominent female Asian business leaders discussed economic issues ranging from financial reforms in China, innovation, technology, corporate philanthropy, board diversity and the next generation of leaders in the region.
It is not unusual to have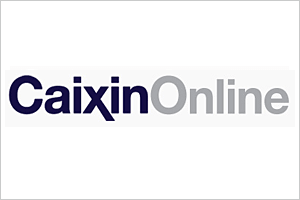 conferences with the theme of women and gender, but the gathering of such a high-caliber group of female corporate leaders in Asia without focusing on gender issues was one of the first. Perhaps because it was held in Hong Kong, the crowd was primarily from the greater China region and was representative of today's business leadership: Chinese women who have made it to leadership positions in global companies; self-made entrepreneurs or female Chinese leaders in top Chinese companies; and influential Chinese or non-Chinese who move between Chinese and global business communities. Because there were so many prominent Chinese businesswomen, one could not help but comparing Chinese and American business leaders, especially women.
The question about whether China can foster innovative entrepreneurship has been around, and in recent years, Alibaba's Jack Ma and Baidu's Robin Li are often mentioned as the innovators and entrepreneurs of the country. The media's increasing interest in Chinese business leaders is due to their growing market in the country and the region, and the global, rising significance of Chinese corporations. While a few Chinese faces have been featured frequently in the international media as successful entrepreneurs, most corporate executives remain unknown to the world.
Click here to read the full article.
About CSOFT International
CSOFT International Ltd. is a world leader in localization and globalization consulting services, providing turnkey solutions for companies facing the challenges of engaging customers and markets across linguistic and cultural barriers. Recognized as one of the Top Innovative Companies in 2011 by IDC we have an award-winning international team. In 2012, the company's CEO was named one of Fortune Magazine's 10 Most Powerful Women Entrepreneurs and a Tech Disruptor by CNN Money.