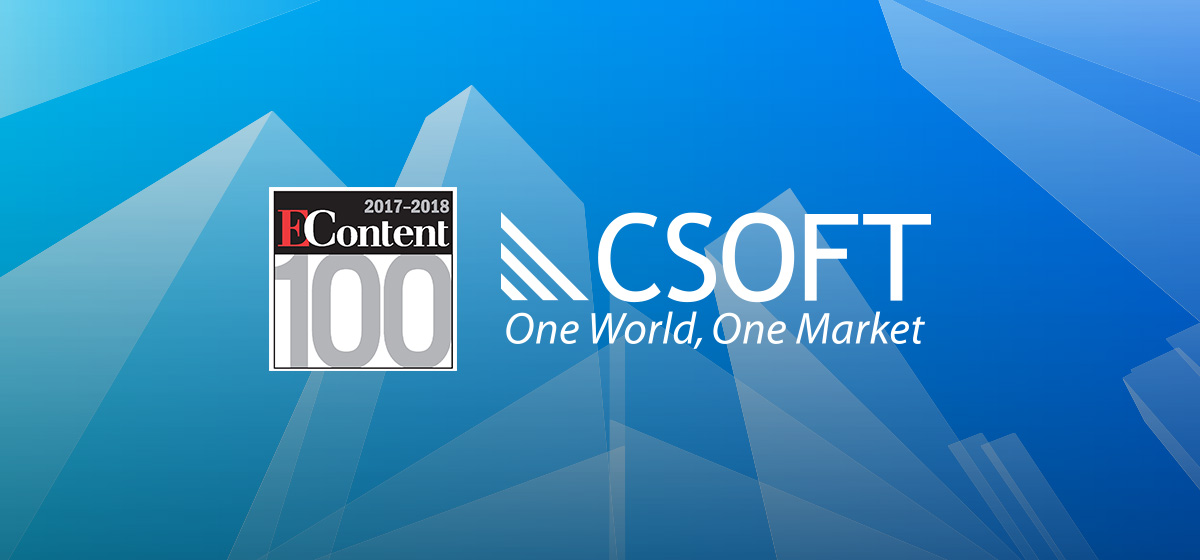 In order to survive, everything must evolve. The EContent 100 list of companies that matter most in the digital content industry is no exception.
Every year during the voting process, we see how the changing list reflects the way the larger industry is developing. In 2017, a couple of trends emerged. The first, is the importance of artificial intelligence (AI), which is probably obvious to anyone in the content business. The second is the increasing importance of digital asset management (DAM). Next year, DAM will need its own category, but this year, we did our best to honor its contributions to the industry within our existing framework. You can view this year's category descriptions the judges used to base their votes upon.
Click here to read the full article.
CSOFT International is a leader in localization and global communications, providing turnkey solutions for companies facing the challenges of engaging customers and markets across linguistic and cultural barriers. Recognized as one of the Top Innovative Companies in 2011 by IDC we have an award-winning international team. In 2012, the company's CEO was named one of Fortune Magazine's 10 Most Powerful Women Entrepreneurs and a Tech Disruptor by CNN Money. To learn more about CSOFT, please visit www.csoftintl.com.
Contacts presse :
Joanna Ma
+1-415-889-8989 (États-Unis/Europe)
joanna.ma@csoftintl.com
Lisa Chan
+ 86-755-6683-3000 (Asie)
lisa.chan@csoftintl.com