Celebrating 10 Years in Business, CSOFT Continues 10-10-10 Events in Beijing and Sanya
Beijing, China (June 25, 2013) – CSOFT International Ltd., a global communications company and leading provider of multilingual globalization services and language technology solutions, announced today the commencement of its 10th Annual World Summit. Part of CSOFT's 10-10-10 Celebration – ten events in ten cities to celebrate ten years – the Summit will focus on 'The How of Global Success,' providing a look ahead to the next decade of global communication trends and developments in an increasingly connected world economy. CSOFT kicks off this two-city, cross-industry event on June 25th in Beijing and concludes in Sanya on June 28th.
"We've reached an incredible milestone: ten years of global growth and business expansion," remarked President and CEO Shunee Yee, one of Fortune's 2012 Most Powerful Women Entrepreneurs. "The Summit in Sanya is a fantastic opportunity to commemorate this achievement with clients and friends from around the world, through the exchange of ideas and dialogue, interspersed with celebratory activities and fun. Our goal for the next decade is to equip global businesses of all sizes with the resources and knowhow necessary to effectively and confidently enter new markets."
The Summit kicks off with a welcome reception at Beijing's stunning Capital M, followed by the conference portion, to be held in Sanya, the "Hawaii of China." The program will include keynote speeches, one-on-one interviews, panel discussions, case studies, and round table discussions. Attending guests include representatives from global companies, such as SAP, Carestream Health, EMC, The Nielsen Company, GSK China, Western Digital, Alfresco, Biosense (a Johnson & Johnson company), and Halliburton China, as well as journalists from Reuters and Silicon Dragon Ventures.
"As an emergent, dynamic market, China is the ideal location for cross-industry dialogue regarding how to achieve global success," continued Ms. Yee. "We look forward to engaging with clients and partners from around the world to discover best practices for doing business across borders and languages."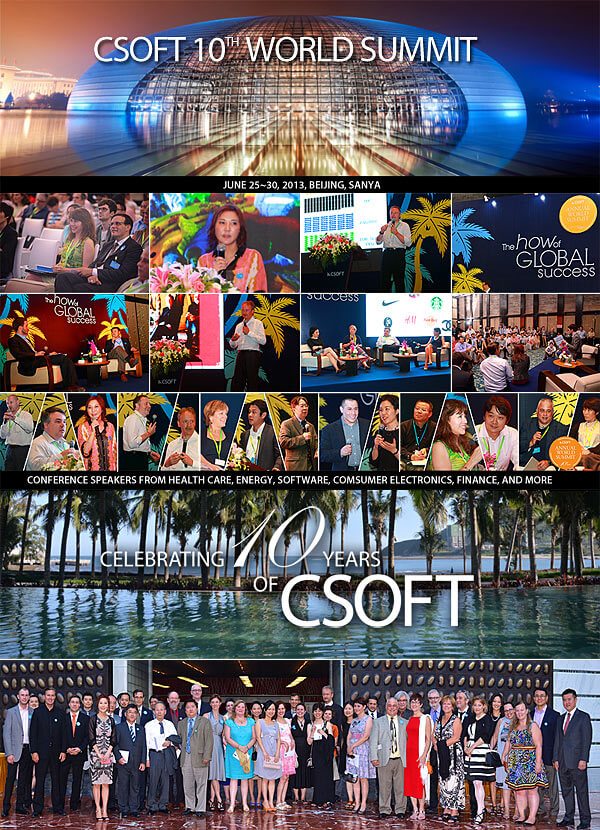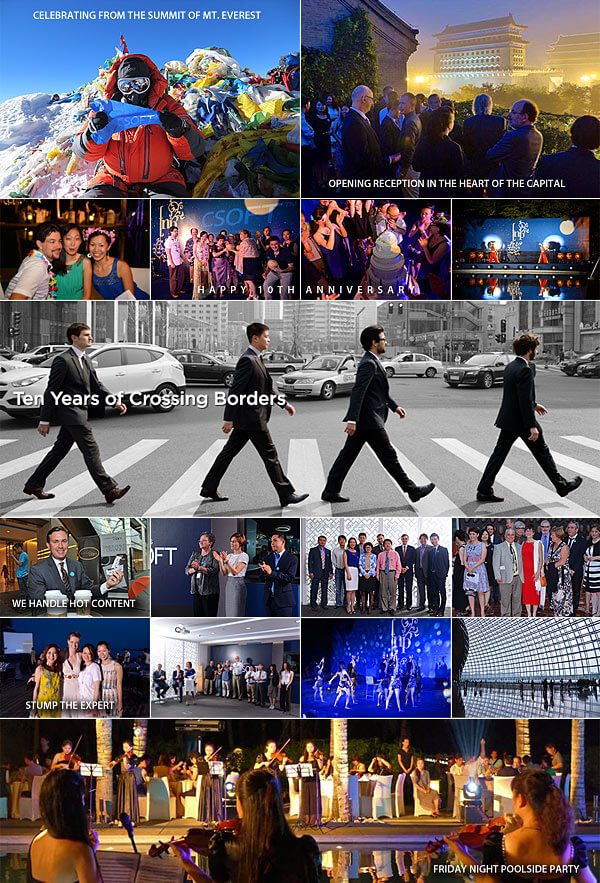 About CSOFT International
CSOFT International Ltd. is a world leader in localization and globalization consulting services, providing turnkey solutions for companies facing the challenges of engaging customers and markets across linguistic and cultural barriers. Recognized as one of the Top Innovative Companies in 2011 by IDC we have an award-winning international team. In 2012, the company's CEO was named one of Fortune Magazine's 10 Most Powerful Women Entrepreneurs and a Tech Disruptor by CNN Money.