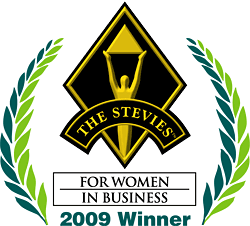 Beijing,China – Shunee Yee, the CEO of China-based CSOFT International Ltd., a leading provider of multilingual localization, testing, and outsourced software development for the global market, won the Best Asian Entrepreneur in the Stevie Awards for Women in Business on Friday.
The 2009 Stevie Awards for Women in Business is an international competition recognizing the accomplishments of outstanding women executives, business owners, and the organizations they run. The awards are produced by the creators of the prestigious American Business Awards(SM).
"I am honored to stand among all of the remarkable women nominated for this award," said Stevie award winner Shunee Yee, CEO and President of CSOFT International, Ltd. "A company's greatest asset is its people, and CSOFT is blessed to have a highly dedicated and hard-working team of people that have contributed to the many successes that we are enjoying today. I owe this award to my entire team at CSOFT."
Stevie Awards were handed out in categories including Best Entrepreneur, Best Executive, Lifetime Achievement, and Women Helping Women at the gala event at New York's Marriott Marquis Hotel on November 13. More than 1,100 entries from organizations of all sizes and in virtually every industry were submitted for consideration.
CSOFT's entry for Best Asian Entrepreneur focused on Ms. Yee's accomplishments as a businesswoman and a mentor to her team. Under Ms. Yee's leadership, CSOFT has become one of the leading LSPs in the industry, having earned ISO 13485:2003 certification for the medical device industry and ISO 9001:2008 for quality standards, and as a result has increased the company's revenue year after year, broadened its service offerings, enlarged and multiplied its business units, and has expanded the scope of its language translation/technology solutions. In her role as a mentor, Ms. Yee hosts an annual worldwide summit, designed to inspire her employees to reach their fullest potential and learn from the best in the industry. This past summit included select clients as well as speakers from Microsoft China, Lavasoft, Beckman Coulter and Common Sense Advisory.
"It's about keeping people connected, facilitating communication, and letting them know that we care about their personal growth—both within the company and without," continued Yee. "And in that respect, I look forward to continuing this onward journey and seeing just how much my team and I can achieve together in the years to come."
Details about the Stevie Awards for Women in Business are available at www.steveiawards.com/women.
About CSOFT International
CSOFT International Ltd. is a world leader in localization and globalization consulting services, providing turnkey solutions for companies facing the challenges of engaging customers and markets across linguistic and cultural barriers. Recognized as one of the Top Innovative Companies in 2011 by IDC we have an award-winning international team. In 2012, the company's CEO was named one of Fortune Magazine's 10 Most Powerful Women Entrepreneurs and a Tech Disruptor by CNN Money.