Localization QA Guru to Work with ASQ to Identify Quality-Driven Candidates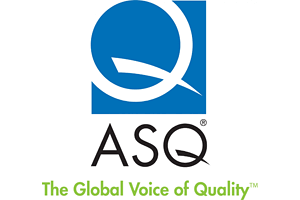 Beijing, China (November 08, 2010) – CSOFT International Ltd., a leading provider of multilingual localization, testing, and software development services for the global market, announced today its participation in the International Team Excellence Award (ITEA), a competition hosted by the American Society for Quality (ASQ). At the competition, Tammy Werner, the Director of MedL10N, CSOFT's Life Sciences localization division, will participate as a preliminary judge, helping to choose the nominees for the 2011 award. The host of the competition, ASQ, is a leading organization that strives for quality and emphasizes excellence in vocation and human capital. In line with their beliefs, ASQ's ITEA recognizes and embraces hard work and success achieved through cooperation and quality performance.
Ms. Werner's involvement in ASQ's ITEA judging process demonstrates her professional dedication to maintaining and supporting quality practices. "Having worked in medical tech pubs and localization for many years, quality and the drive for continuous improvement have always been the supporting foundation of our processes," says Werner. "Ingraining quality throughout the entire product lifecycle, from initial development to product deployment, obsolescence and discontinuance, is essential to success in any industry, especially those that are heavily regulated. Now, as a provider of localization and translation services to various industries, including Life Sciences, our goal is to incorporate the best practices of the ITEA process to continuously improve the quality of our own services."
At this year's ITEA Awards, teams will compete for Gold, Silver and Bronze medals. Ms. Werner's wealth of experience with quality assurance and business process analysis are key assets to the ITEA judging process. Each presentation requires detailed information illustrating the importance and relevancy of a given project, the development and implementation process, project results, as well as team dynamics and performance. Since the ITEA process began in 1985, over 900 teams from around the globe have participated. The winners from the 2010 award were Telefonica from Buenos Aires, Argentina, Alegheny Energy Inc. from Pennsylvania, USA, and Continental Guadalajara Services Mexico S.A. De C.V. from Jalisco, Mexico, winning the Gold, Silver and Bronze, respectively, with projects that support cost-saving ideas, improved efficiency, and waste reduction.
"It's an honor to have the opportunity to bring my own experience to the judging table," Werner continues. "But I'm even more excited about seeing what kind of new innovation and processes this year's ITEA nominees are going to present. That's the thing about quality: it takes constant self-evaluation and interfacing with your peers, always looking for something more—a better process, a better idea—to make sure that your organization and its team are continuously evolving."
Bank of America will host the preliminary judging session on November 11th and 12th in Charlotte, NC, USA, along with sponsor Brunswick and Mercury.
About CSOFT International
CSOFT International Ltd. is a world leader in localization and globalization consulting services, providing turnkey solutions for companies facing the challenges of engaging customers and markets across linguistic and cultural barriers. Recognized as one of the Top Innovative Companies in 2011 by IDC we have an award-winning international team. In 2012, the company's CEO was named one of Fortune Magazine's 10 Most Powerful Women Entrepreneurs and a Tech Disruptor by CNN Money.