Former Microsoft Executive to Lead CSOFT's Business Development, Client Relations and Operations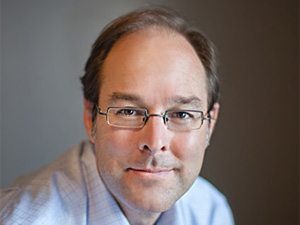 San Francisco, Calif. (January 20, 2015) –CSOFT International Ltd., a leading provider of globalization and communications solutions, announced today that Will Knight has joined the firm to lead CSOFT's business development, operations and client relations. In his new role as Executive Vice President of Global Growth and Operations, Mr. Knight will split his time between the company's Beijing, San Francisco and Seattle offices.
"Will is an international business leader with more than 20 years of experience in Asia and the U.S," said Ms. Shunee Yee, President and CEO of CSOFT International. "His background in operations management, business development and client relations make him the perfect candidate to lead CSOFT through our next phase of growth."
Prior to joining CSOFT, Mr. Knight worked for more than 15 years at Microsoft and most recently Rackspace. Mr. Knight got his start at Microsoft in the company's Seattle headquarters, where he spent his first eight years working in product management, business development and marketing. In 2007, he moved to China and held a variety of roles in customer marketing, tele-operations, and channel management, helping to dramatically grow the customer, partner and sales base.
In 2011, Mr. Knight relocated to Singapore as Microsoft's Cloud Sales and Geo Expansion Lead for Asia Pacific. During his first year there, he more than doubled the business and expanded operations throughout Southeast Asia. In 2012, Mr. Knight became the Small and Medium Business (SMB) Leader for Asia Pacific, managing the sales, marketing, and channel management for the SMB business unit. In 2014, Mr. Knight moved back to the U.S. as Vice President of Partner Sales for Rackspace, responsible for programs and incentives to drive profitable growth with partners, where he almost doubled partner sales as a percentage of net new business.
Mr. Knight received his MBA in Marketing and Operations from the Wharton School at the University of Pennsylvania and his undergraduate degree from Boston University in Architecture. He also attended an executive MBA program at London Business School in strategic management and leadership.