Localization Leader To Speak on Terminology Management Solutions at Gilbane Conference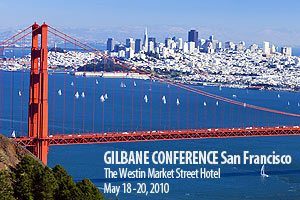 Beijing, China (May 4, 2010) — CSOFT International Ltd., a leading provider of multilingual localization, testing, and software development services for the global market, announced today it will be exhibiting at the Gilbane Conference, San Francisco May 18-20, 2010, Demo Stand #141. Additionally, the company will present "How to become your corporate terminologist in 30 minutes with TermWiki" on Day Two in Product Lab D, 8:30-9:00am.This year's Gilbane Conference will focus on web and enterprise content management strategies.
Earlier this year, CSOFT launched TermWiki, the localization industry's first cloud-based and fully customizable terminology management system. TermWiki provides organizations with a user friendly platform to efficiently develop, manage and translate enterprise-wide terminologies across product lines in one centralized, globally accessible location. Unlike other systems that are difficult to use and costly to implement, TermWiki offer a powerful yet easy-to-use alternative to corporate terminology management. Users can easily convert exiting glossaries from a variety of sources and formats such as Excel, termbase, XML, and XLIFF to TermWiki by performing a simple, one-step batch import.
Developed from the ground up to be completely customizable, TermWiki can be easily configured to suit the needs of specific content management workflows and processes required by global enterprises worldwide.
More recently, the company introduced the community based version of the systeml, TermWiki Community Edition at www.termwiki.com which enables users to search, create, translate, review and rate multilingual terminology by industry, product or company.
CSOFT delivers translation/technology solutions into 90+ languages, with offices in North America, Asia, Europe and Australia. For more information on CSOFT, please visit http://csoftintl.com. To try the new community-based site, please visit http://termwiki.com.
About CSOFT International
CSOFT International Ltd. is a world leader in localization and globalization consulting services, providing turnkey solutions for companies facing the challenges of engaging customers and markets across linguistic and cultural barriers. Recognized as one of the Top Innovative Companies in 2011 by IDC we have an award-winning international team. In 2012, the company's CEO was named one of Fortune Magazine's 10 Most Powerful Women Entrepreneurs and a Tech Disruptor by CNN Money.