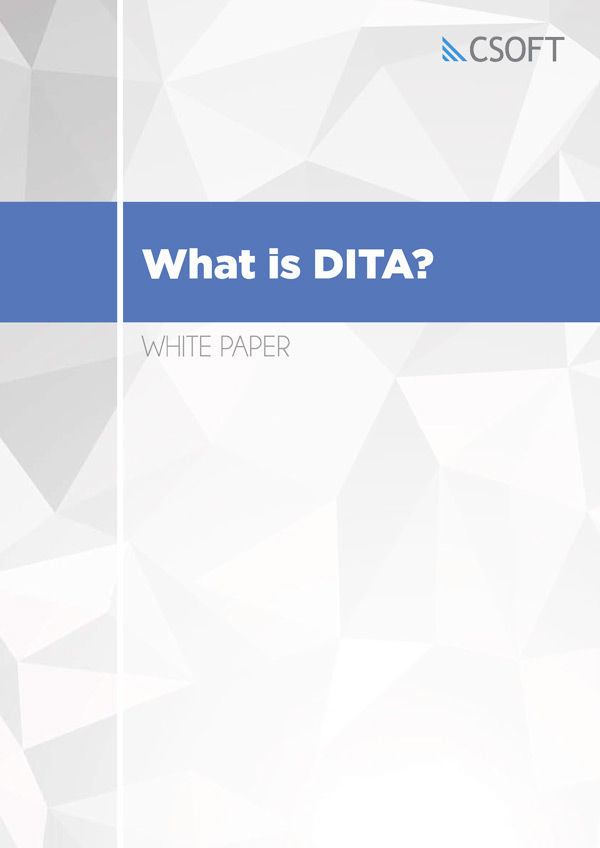 In this White Paper
The Myth and Reality of DITA
Overcoming Tool Inconsistencies
How to Ensure Source-level TM Leverage?
The Role Terminology in DITA
How to Review DITA Segments in Context?
CSOFT's Unique Strength in DITA Localization
What is DITA and Why Do We Need It?
The Darwin Information Typing Architecture (DITA) is designed to optimize authoring and content management, as well as translation and localization. This open source XML architecture brings cost saving opportunities to your technical publication efforts. A big part of the saving comes from the re-use of content.
DITA format breaks your content database into smaller chunks, the same theory behind the creation of Translation Memory  (TM). By "locking in" these smaller modules, the output is standardized in writing style and terminology use. They can then be re-used over time in different context and materials. For maintenance, only new or changed modules require localization.
Other publications by CSOFT