Three steps for the perfect RFP
3 steps to the perfect RFP
… and how to know when a vendor is the right fit.
Are you considering hiring a
Language Service Provider (LSP)?
If so, it's important that you are able to express exactly what you need from the provider through a Request for Proposal, or RFP. Knowing how to put together an effective RFP can be instrumental in helping you find the perfect provider for your project. To help ensure your next translation and localization project goes well, here are three essential steps you should follow when creating the RFP.
1

Define a clear project scope

Your RFP will be most effective if it clearly defines what work you need done. Establish a clear scope for your translation and localization project, such as: how many words do you need translated, how many language pairs need to be translated, and across how many different media do the translations need to occur?
2

Check older projects

If you're unsure exactly what it is you need, but your business has previously completed translation projects, then looking back at those old projects may provide you with a rough estimate of the amount of work involved. Use these estimates to define your new project's scope.
3

Specify the underlying goal

Your translation project likely has a specific goal. You may be trying to reach a new market, make your brand feel more accessible, or outpace a competitor. This is important information for providers. Be sure to give providers an indication of your objective within your RFP. Knowing why you ultimately want the translation can help vendors tailor their proposals to better meet your needs.
4

Reflect the style

When writing about your translation needs, let your style reflect the tone you hope to see from the RFP recipients. For example, if you write a deeply intricate and detailed document, you're likely to receive the same sort of response from an LSP. On the other hand, if you ask for fewer figures but a more creative approach, a smart LSP would be happy to accommodate you.
1

Establish clear deadlines

Deadlines are important. Set expectations early by explaining to your RFP when you hope to receive replies, choose an LSP, and when you hope the project can be finished. This helps vendors give you accurate estimates of when each step in the translation and localization process can be finished and how much it will all cost.
2

Explain how you'll judge proposals.

Equally important to sharing information about your deadlines is sharing information about your evaluation criteria. Lay out exactly what you want to see from a proposal and don't be scared to tell vendors what is and isn't important to you.

This helps vendors tailor their proposals to your needs and keeps them from guessing at your preferences. However, while your evaluation criteria should be weighted, feel free to keep exact numbers out of the RFP.
1

Remove cobwebs

If this is an RFP that you inherited from elsewhere in your company and it looks like a massive, centuries-old tome— take action! Go through the RFP and see what (if anything) can be cut. Think about what's most important for the project and what will just be unhelpful bloat.
2

Try starting from scratch

Don't be afraid to start fresh using one of the many RFP templates available for free online. Starting from scratch can be a great way to ensure your RFP is free of ineffective language and unnecessary requirements. Instead, you have the chance to right a targeted, personalized RFP that fits your project like a glove.
3

Get a second opinion

When you think you're almost ready, speak with those in your company closest to the translation and localization project. Have them serve as your editors— these extra eyes will improve your overall RFP quality. Plus, a well-written RFP shows potential vendors that effective communication is important to your organization.
4

Choose your audience

You are now ready to send out your RFP, however, before it sending it out be sure to always define for yourself who it is that you're looking for. Not all LSPs are created equal. What kind of provider do you need? Is organization size important to you? What about track record? Make sure the providers you contact fit your ideal criteria so you receive only the most relevant proposals.
The Key to a Great RFP:
Finding the Perfect Recipient
It's important that the providers you contact are a good fit for your project, and for your organization. To find the right provider for you, it's a good idea to perform a thorough web search for translation companies that look professional and capable.
Look around their websites; usually you'll be able to find what kinds of services they offer, a bit about their workflow and the tools they use, as well as information on their skills and experience.
Try to stick with LSPs that are well versed in your industry specifically. An LSP that knows your industry can make all the difference when it comes to accuracy and consistency later on. This will pay dividends later in the form of saved time and money.
When you've found some companies that might be able to fill your needs, get out the envelopes, you're ready to send out your RFP!
How to Know Whether a Vendor is The Right Fit
So you've put together an outstanding RFP, you've carefully selected your audience, and now you're receiving your first few proposals. This is the crucial stage where you decide whether a vendor is a good fit for your project. As you consider proposals in response to your RFP, here are a few additional tips to keep in mind to help you choose the right LSP:
Hidden fees
Remember that the total cost of engaging a given LSP isn't necessarily reflected in their price sheet. Missed deadlines or poor communication can be extremely expensive in terms of time. So make sure you're engaging a provider who's approachable and who has respected your deadlines so far.
Vendor Capability
The sample translations included in an LSP's proposal may give you a good indication of a single linguist's skills. However, it might not be representative of the vendor's overall quality or capability. Look for testimonials from previous clients or statistics from the company itself. Some LSPs set a minimum required experience level for all their linguists and make these qualifications publicly visible.
Pick your Team
When reviewing proposals, it's best to use a multi-departmental team that has different perspectives and can catch any glaring omissions important to your project.
Check all Requirements
Keep in mind that the success of your project will soon rely heavily on the competence of your LSP. Only seriously consider those candidates that meet all of your requirements.
Got a Perfect RFP?
Nice job! So you've written an outstanding RFP and now you need to send it to LSPs. Well why not start here with one of the world's leading translation and localization companies?
Use the form on the right to get in contact with someone on our RFP team. We'd be happy to talk to you about your project and send you a proposal based on your needs.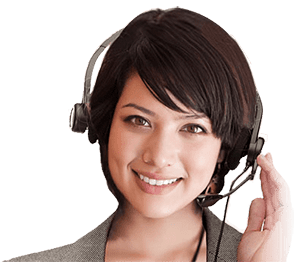 Send us your RFP!
Fill out the form below to get in touch with our RFP team. We'll be in touch shortly.