Home
Terminology Management

ROI
How Good Terminology Management Will Help You Save Millions of Dollars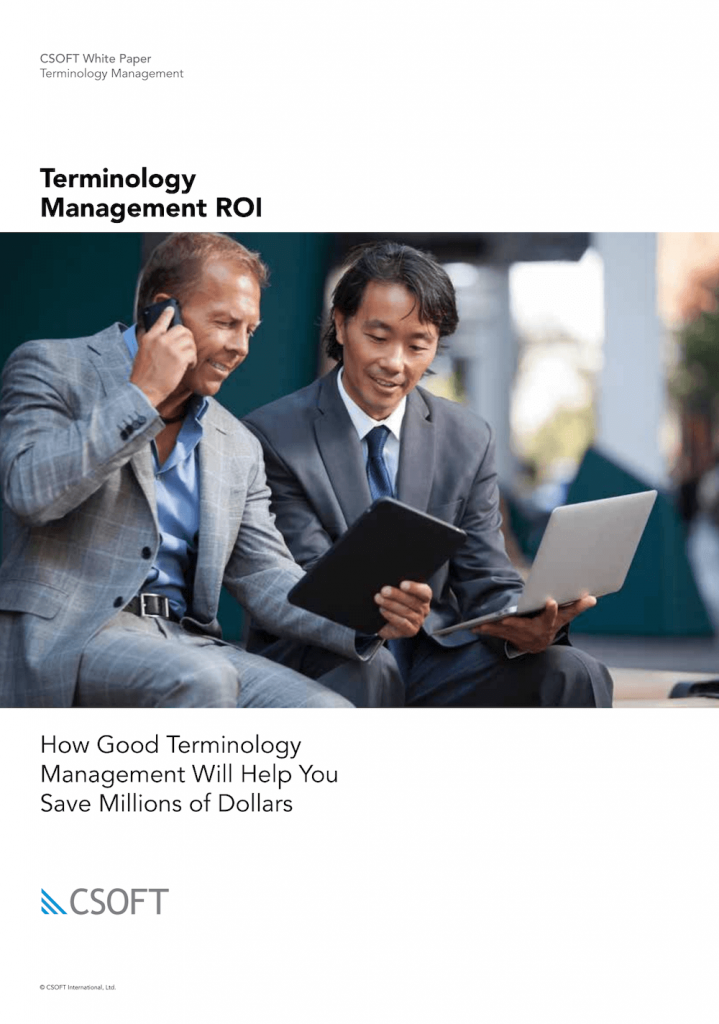 Contents
Five Reasons Why You Should Manage Terminology
Bad Terminology Management Costs Companies Millions Each Year
The Snowball Effect
International Standards for Terminology Management
Two Traditional Approaches to Terminology Management
The New Approach to Terminology Management
Clear your mind with a well-defined workflow
Terminology management is the process of systematically developing, collecting, maintaining and presenting words that have a special meaning and application in a given subject field. The emphasis here is on the word systematically.
The goal of terminology management is to actualize a system that ensures the consistent use of the words most closely associated with a given organization's products, services, and branding.
When applied to enterprise-level localization, consistency requires a reconciliation of terminology between departments, in addition to a standardization of terms across all documents and languages. Depending on the size of the organization, effective terminology management can be a monumental task. Nevertheless, attaining terminological consistency has clear benefits for companies engaging in international product launches.
The organized dispersal of clearly defined terminology is proven to save time and money, as well as improve the overall uniformity of brand experience.
Other publications by CSOFT