New Review Methods for Greater Localization Efficiency
New Review Methods
for Greater Localization Efficiency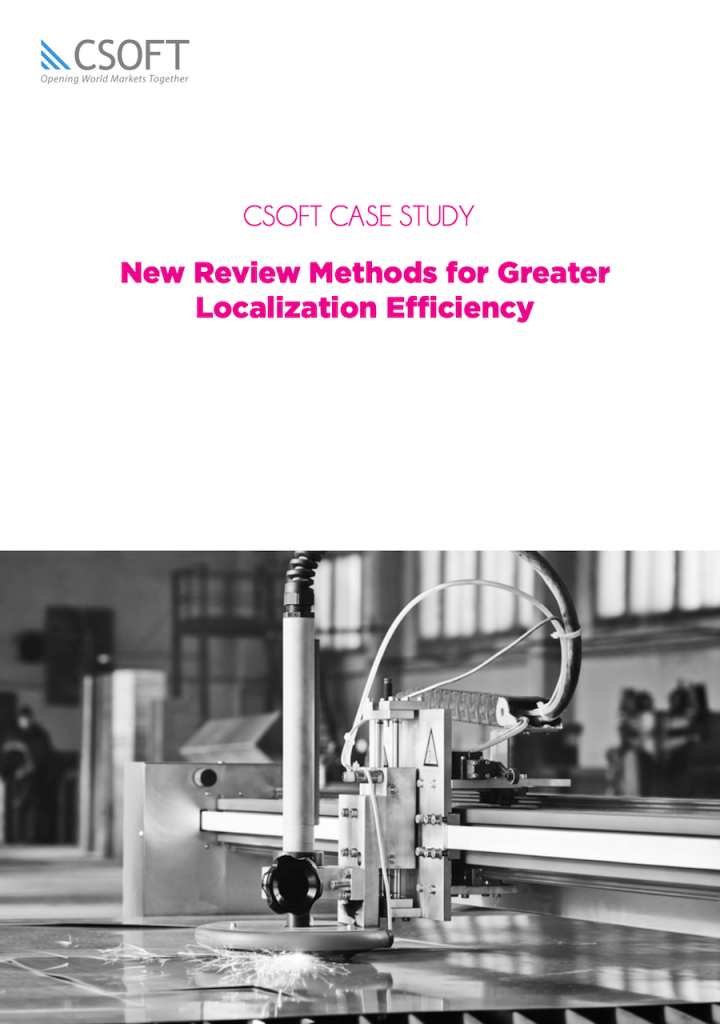 Contents
Introduction
The Challenge
Solution
Conclusion
When a fluid valve manufacturer headquartered in Spain decided to take the plunge into the Hungarian market, they found they couldn't possibly muster the internal resources to meet their translation needs.
Even using powerful Computer Aided Translation (CAT) tools, the Cyrillic alphabet used throughout the region proved too great a challenge.
Realizing this, the business partnered with CSOFT to localize all their technical manuals from English into Hungarian, a project involving 11 files and around 18,000 words.
Other publications by CSOFT