Review Management for Localization Efficency
Proactive Change and Review Management


For Greater Localization Efficiency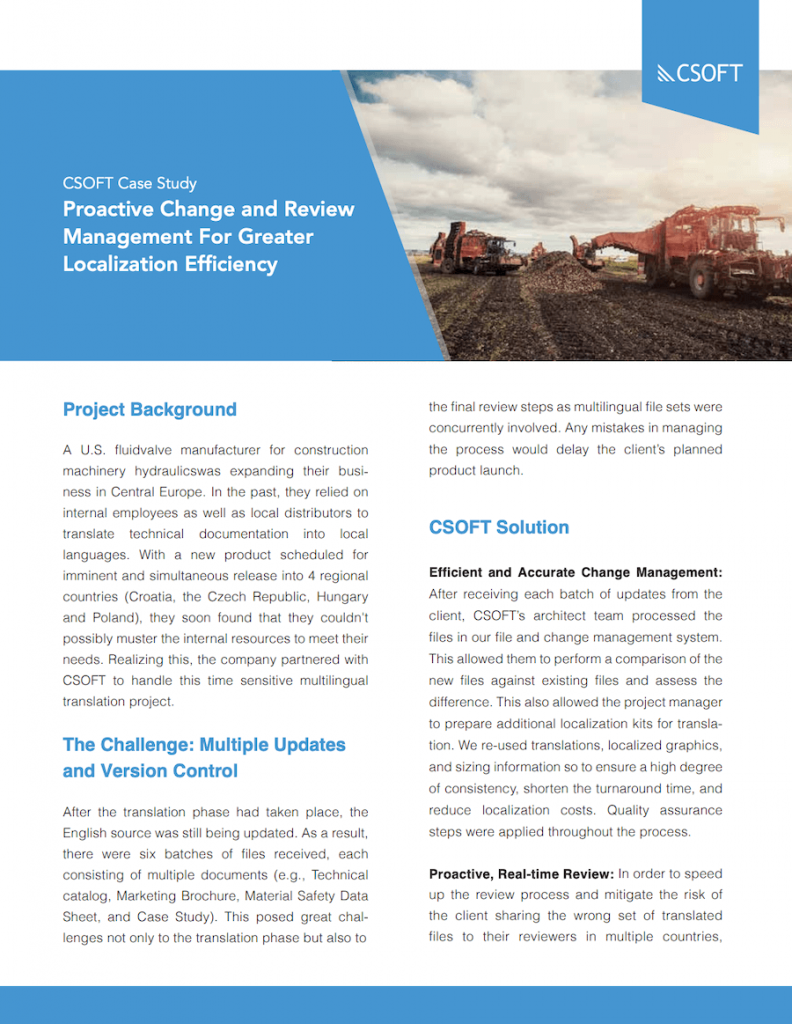 Contents
Project Background
The Challenge: Multiple Updates and Version Control
CSOFT Solution

Efficient and Accurate Change Management:
Proactive, Real-time Review

Conclusion
A U.S. fluid valve manufacturer for construction machinery hydraulics was expanding their business in Central Europe.
In the past, they relied on internal employees as well as local distributors to translate technical documentation into local languages. With a new product scheduled for imminent and simultaneous release into 4 regional countries (Croatia, the Czech Republic, Hungary and Poland), they soon found that they couldn't possibly muster the internal resources to meet their needs.
Realizing this, the company partnered with CSOFT to handle this time sensitive multilingual translation project.
Other publications by CSOFT