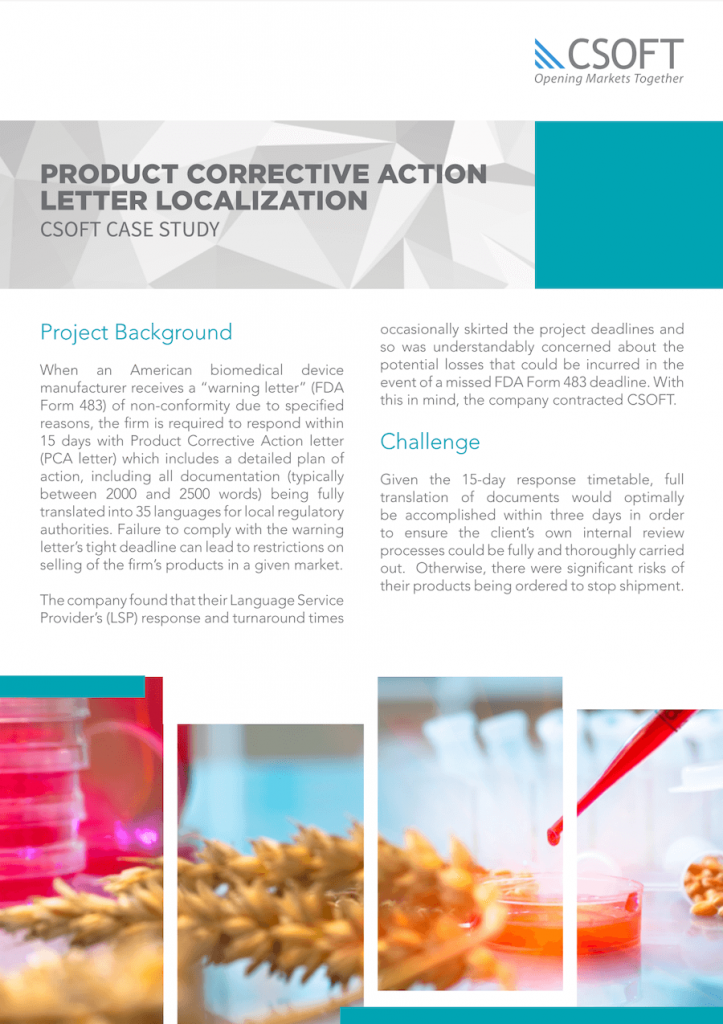 Contents
Introduction
Challenge
Solution
Conclusion
When an American biomedical device manufacturer received a 'warning letter' the firm was required to respond within 15 days with Product Corrective Action letter (PCA letter) which includes a detailed plan of action, including all documentation (typically between 2000 and 2500 words) being fully translated into 35 languages for local regulatory authorities.
The company found that their Language Service Provider's (LSP) response and turnaround times occasionally skirted the project deadlines and so was understandably concerned about the potential losses that could be incurred in the event of a missed FDA Form 483 deadline.
With this in mind, the company contracted CSOFT.
Other publications by CSOFT