Achieving Double-Digit Productivity Gains with a De-coupled Approach to Localization
Achieving Double-Digit Productivity Gains
with a De-coupled Approach to Localization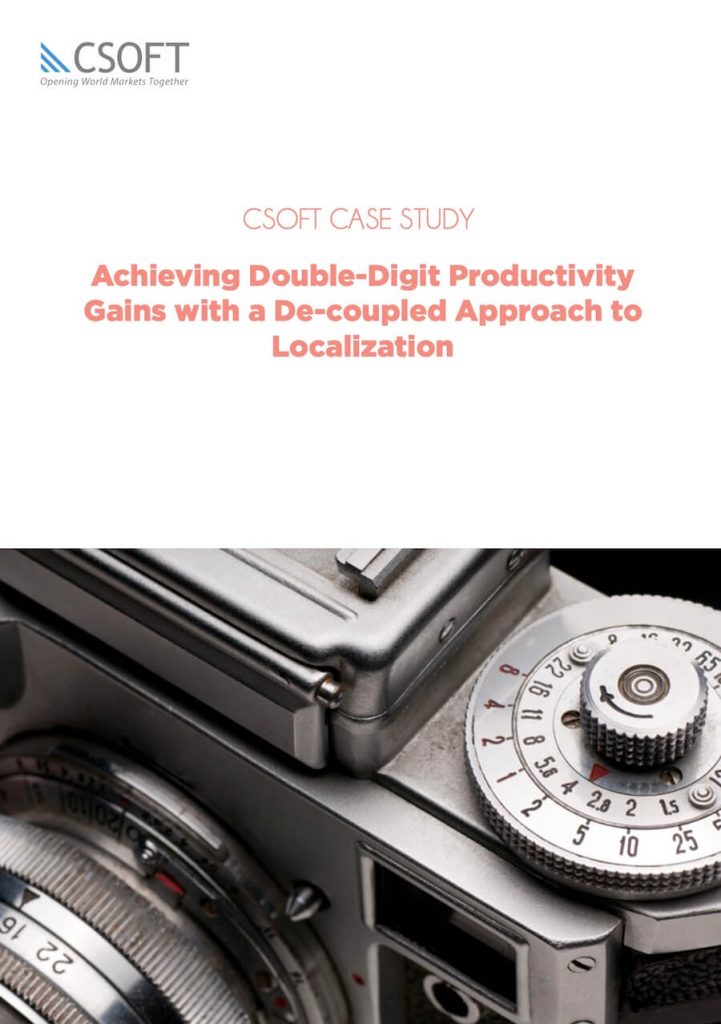 Contents
Introduction
Solution

Reduced Overall Project Cost
Faster Turnaround and Better Quality
Greater Scalability
The De-coupled Model

Conclusion
In order to meet the changing market demand brought on by the digital revolution, a leading manufacturer of traditional film and photographic equipment embarked on an impressive journey to transform itself into a leading innovator for digital technology and electronic imaging products.
Unlike the traditional film and paper business in which it had previously enjoyed high profit margins and long product lifecycles, the digital market required greater cost competitiveness and faster turnaround times. It was in this context that the firm set out with the goal of adjusting its former localization model and workflow.
Their objective was to develop an alternative execution plan that would reduce existing project costs while meeting the increased demand for localization through improved workflow, scalability, and productivity. With that goal in mind, they sought CSOFT's expertise.
Other publications by CSOFT