Ms. Shunee Yee to Discuss Language Technology and 'Big Data'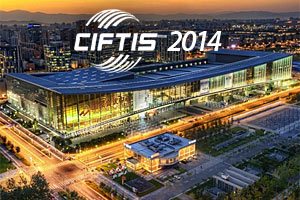 Beijing, China (May 28, 2014) – CSOFT International Ltd., a leading provider of globalization and communications solutions, announced today that the company's president and CEO, Ms. Shunee Yee, will speak at the Translators Association of China (TAC) and Globalization and Localization Association's (GALA) « Language – Key to Global Success » forum tomorrow, May 29th, at the China Beijing International Fair for Trade in Services (CIFTIS)."
Huang Youyi, the Vice President of the Translators Association of China, noted that « through Miss Shunee Yee's attendance, we will all be enlightened with new perspectives and ideas. »
"Big Data is shifting the position of language technology from aiding faster and cheaper translation to driving faster, more effective global business processes." says Yee. "New tools and data availability are allowing language-related activities to be parallel with, rather than sequential to other activities in launching a product. On the panel, I will address how realizing this potential requires different working relationships inside companies and with translation agencies."
Joining Yee on the panel for this one-day program are Kevin Carl of Accenture, Sean Xu of SDL China and Chris Pyne of SAP. The panel will explore how Big Data impacts businesses and workflows for today and tomorrow.
"The panel will share their insights on how companies are building new strategies and business models around Big Data, and how their strategic technology vision must build language into the mix." adds GALA's Hans Fenstermacher, the panel moderator. "We will look at what Big Data means to the end-customer experience and how companies are adapting to manage that experience better."
About CSOFT International
CSOFT International Ltd. is a world leader in localization and globalization consulting services, providing turnkey solutions for companies facing the challenges of engaging customers and markets across linguistic and cultural barriers. Recognized as one of the Top Innovative Companies in 2011 by IDC we have an award-winning international team. In 2012, the company's CEO was named one of Fortune Magazine's 10 Most Powerful Women Entrepreneurs and a Tech Disruptor by CNN Money.