CSOFT International participates in ASTM's newly formed foreign language services standards committee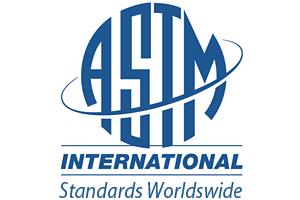 Beijing, China (March 21, 2011) – CSOFT International Ltd., a leading provider of multilingual globalization services and language technology , announced today its participation i n a newly formed committee responsible for developing standards for foreign language products and services. Sponsored by the American Society for Testing and Materials ( ASTM ), Chief Terminologist and Co-Director of MedL10N, Uwe Muegge, will represent CSOFT as one of the 39 committee members. Passionate about quality practices and results, Muegge's vast experience in the localization industry makes him a strong and valued contributor.
« I'm honored to be involved in such a wonderful opportunity. ASTM represents the very best of quality assurance through its preventative measures, » says Muegge,  » To be able to participate from the initial stages in something that will positively resonate within the industry is a great honor and challenge. It is especially enjoyable to be able to work and share ideas with other professionals with similar interests. »
ASTM is an internationally recognized organization, with 30,000 current members from 135 countries. ASTM's voluntary consensus system is driven by the movement, determination, and expertise of members devoted to ensuring that all applicable practices and industries will adhere to guidelines promoting quality assurance. With approximately 12,000 standards developed worldwide thus far, ASTM's standards cover a broad range, including but not limited to product quality, safety measures, trade, and customer satisfaction. The newly formed committee on Foreign Language Services and Products, identified as Committee F43, is divided into five subcategories. Muegge will be involved in the Foreign Language Translation subcommittee.
Committee F43 on Language Services and Products is still open for like-minded experts and professionals to join. For more information, please visit ASTM Committee F43.
About CSOFT International
CSOFT International Ltd. is a world leader in localization and globalization consulting services, providing turnkey solutions for companies facing the challenges of engaging customers and markets across linguistic and cultural barriers. Recognized as one of the Top Innovative Companies in 2011 by IDC we have an award-winning international team. In 2012, the company's CEO was named one of Fortune Magazine's 10 Most Powerful Women Entrepreneurs and a Tech Disruptor by CNN Money.