Technology Leaders in IT, HR, Manufacturing and Globalization Industries Address CSOFT's Global Team on Pricing, Localization Best Practices and Content Management at World Localization Summit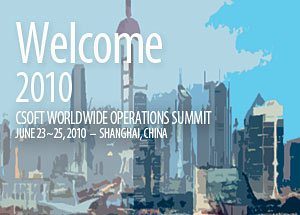 Shanghai, China (August 10, 2010) – CSOFT International Ltd., a leading provider of multilingual localization, testing, terminology management, and software development for the global market, recently hosted its 7th Annual World Localization Summit at their newly expanded production hub in Shanghai, China. The company invited localization experts from Advanced Microsystems (AMD), ITT Corporation, Xencraft and Enwisen to address its global team of localization professionals on translation best practices, CMS & TMS implementation, terminology management and trends in the collaborative globalization model. Additionally, guests from Beckman Coulter, EMC and Microsoft were in attendance as well.
"I'm proud to say that our 7th Annual Worldwide Localization Summit was a rousing success," said Shunee Yee, CEO of CSOFT International, Ltd. "Not only does this annual event serve as the perfect opportunity to align our team to CSOFT's vision of providing quality localization services, it also gives us the opportunity to learn from our clients and industry experts how we can continue to improve our service offerings in a way that both quantifies and maximizes localization ROI for all parties involved."
On day one, Vikram Nanwani of ITT led a session on cost savings derived from adopting a DITA-based content management strategy, after which Keith Schengili-Roberts shared some of AMD's experiences with localization, including compelling statistics on the benefits of properly applied translation memories and content leverage.
"Participating in CSOFT's annual Summit gave me the opportunity to hear from others in our industry on trends, best practices and other issues relevant to the localization industry," said Keith Schengili-Roberts, Manager of Documentation and Localization at AMD for its Graphics Products division. "Shunee does an excellent job of bringing people together in a backdrop that facilitates both a cultural and business exchange of ideas. I'm thrilled I was able to participate in this year's event."
The second day of the CSOFT's Localization Summit kicked off with a technology presentation on CSOFT's initiatives in the development of next generation collaborative translation management systems. Within the first three of months of its public release, www.termwiki.com has already accumulated more than 130,000 terms in 28 languages and 45 industries. The presentation was followed by the renowned globalization expert and consultant, Tex Texin of Xencraft, who shared his insights into industry technology, touching on which "technology waves" are worth riding, while Ting Zhuang of Enwisen addressed the quality, scheduling, pricing and corporate culture issues that clients consider most important when conducting a localization services RFP.
For more information on CSOFT, please visit /index/ or visit our blog for information and photos from the Summit at http://blog.csoftintl.com/category/life-at-csoft/.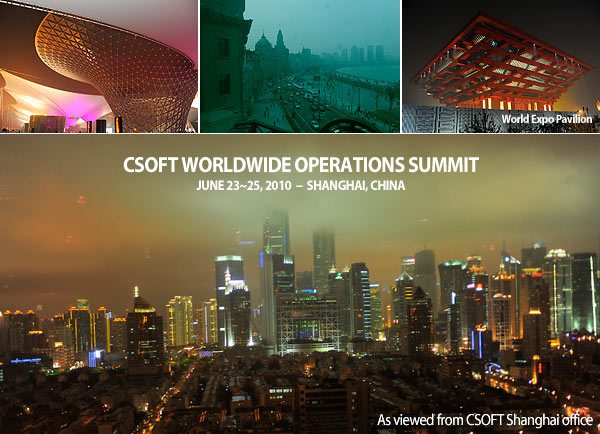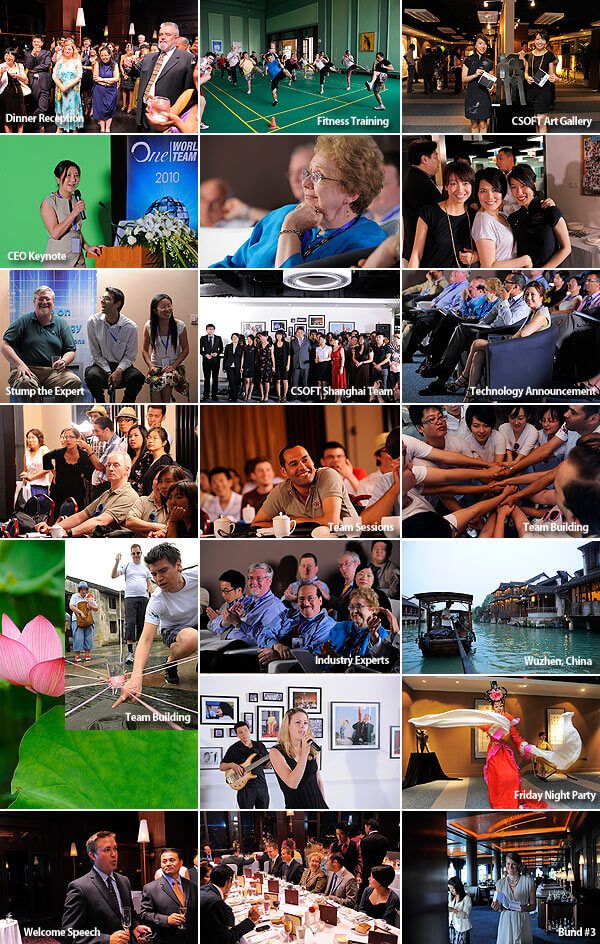 About CSOFT International
CSOFT International Ltd. is a world leader in localization and globalization consulting services, providing turnkey solutions for companies facing the challenges of engaging customers and markets across linguistic and cultural barriers. Recognized as one of the Top Innovative Companies in 2011 by IDC we have an award-winning international team. In 2012, the company's CEO was named one of Fortune Magazine's 10 Most Powerful Women Entrepreneurs and a Tech Disruptor by CNN Money.