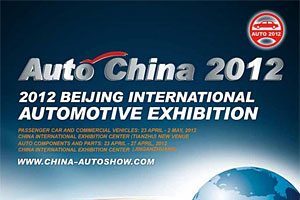 (Beijing, China) – CSOFT International, Ltd., a leading provider of multilingual globalization services and language technology, announced today it is exhibiting this week at The 2012 Beijing International Automotive Exhibition , known also as « Auto China, » in Beijing at booth E47.
« The surge in automotive demand from emerging markets like China, India, Brazil and Russia has helped to double global vehicle production during the last two decades, » said Ms. Shunee Yee, CEO and President of CSOFT. « The skyrocketing demands have created unprecedented opportunities for car companies and automotive parts manufacturers to globalize their products and to grow businesses beyond their traditional markets. As the world´s leading supplier of language technology solutions, CSOFT looks forward to sharing our expertise in helping the automotive industry meet local customer requirements. »
Auto China attracts exhibitors, representatives and media from all over the world. As one of the industry´s most influential shows, Auto China aims to further the communication and cooperation of domestic and foreign automotive companies, as well as contribute to the development of the global automotive industry.
« It´s worth mentioning that China is now the world´s number one automobile market, making Auto China´s timing and location especially relevant. » added Yee. « As a provider of localization services to automotive companies, it´s an exciting time to be situated in the heart of this consumer activity and our proximity positions us well to deliver the best service to those in the automobile space. »
About CSOFT International
CSOFT International Ltd. is a world leader in localization and globalization consulting services, providing turnkey solutions for companies facing the challenges of engaging customers and markets across linguistic and cultural barriers. Recognized as one of the Top Innovative Companies in 2011 by IDC we have an award-winning international team. In 2012, the company's CEO was named one of Fortune Magazine's 10 Most Powerful Women Entrepreneurs and a Tech Disruptor by CNN Money.