Company to Showcase First Wiki-Based Terminology Management Solution for the Globalization of Life Sciences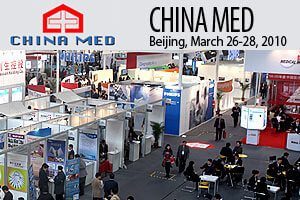 Beijing, China (March 22, 2010) – China-based CSOFT International Ltd., a leading provider of multilingual localization, testing, and outsourced software development for the global market, announced today that it will exhibit at the 22nd International Medical Instruments & Equipment Exhibition, ChinaMed 2010. At the show, representatives of CSOFT's MedL10N unit will present the industry's latest multilingual translation and localization solutions to professionals in the medical, bio-tech and pharmaceutical fields, including its cutting edge and cloud-based multilingual terminology management system: TermWiki.
"To effectively localize Life Sciences products for global distributions that meet both the quality and regulatory requirements demands the best processes as well as proven technologies,," said Ms. Tammy Werner, Director of MedL10N, and former Senior Manager of Technical Communications at Beckman Coulter. "MedL10N has the expertise necessary to create linguistically and culturally viable product documentation for regional regulatory bodies, thereby streamlining the globalization and translation processes of medical devices and pharmaceuticals alike, and reducing our clients' time to market. We look forward to sharing our experiences and terminology management and localization solutions with ChinaMed attendees."
Powered by industry-focused methodologies and technology-driven solutions, combined with its cost-effective services model, MedL10N helps leading pharmaceutical and medical device businesses meet their globalization requirements with measurable quality, reduced cost and time to market.
MedL10N offers end-to-end solutions for multilingual localization, testing and outsourced software development for the global market. As an ISO 13485:2003 certified company, CSOFT's MedL10N division is primarily focused on providing localization services to manufacturers in Life Sciences has extensive experience in helping pharmaceutical, medical device and biotech companies of all sizes fulfill their globalization requirements in research and development, as well as in regulatory and marketing support. MedL10N's clients include top-tier Life Sciences organizations from around the world, including Varian, Inc., Bio-Rad Laboratories, and Fortune 500 companies like Beckman Coulter and Medtronic.
ChinaMed will be held in Beijing on May 26-28, 2010. CSOFT's MedL10N will exhibit at booth 3A026, which is located directly south of the center line of booths, which include those of GE, Phillips, Siemens and Toshiba. To learn more about how terminology management can improve the localization efforts of organizations in the Life Sciences industry, refer to this white paper by industry expert Uwe Muegge. For a free trial of TermWiki, check out CSOFT's website.
About MedL10N
With an undivided focus on fulfilling the unique translation requirements of companies involved in medical manufacturing, MedL10N redefines multilingual localization for the Life Sciences industry with measurable quality metrics integrated with best-of-breed technology and processes. MedL10N helps pharmaceutical, medical device and biotech companies fulfill their global language requirements in research and development, as well as in regulatory and marketing support. MedL10N is a wholly owned subsidiary of CSOFT International, Ltd.
About CSOFT International
CSOFT International Ltd. is a world leader in localization and globalization consulting services, providing turnkey solutions for companies facing the challenges of engaging customers and markets across linguistic and cultural barriers. Recognized as one of the Top Innovative Companies in 2011 by IDC we have an award-winning international team. In 2012, the company's CEO was named one of Fortune Magazine's 10 Most Powerful Women Entrepreneurs and a Tech Disruptor by CNN Money.