CSOFT to Help Create Centralized Localization Processes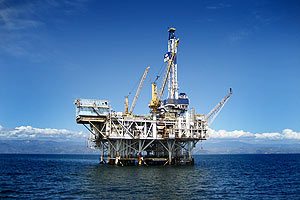 Beijing, China (November 14th, 2013) – CSOFT International Ltd., a leading provider of globalization and communications solutions, announced the signing of a 3-year partnership with a leading manufacturer and provider of flow equipment products for the oil and gas industry. CSOFT will provide translation and localization services in 20+ languages, including Portuguese, Spanish, Arabic, Chinese, Romanian, and Norwegian.
"CSOFT's strength in translation technology coupled with our domain experience in oil and gas are what enable us to deliver exceptional translations and quality services for our client," noted Ms. Shunee Yee, President and CEO of CSOFT International Ltd. "Our consultative approach in centralizing the localization process will also enable the manufacturer to cost-effectively and confidently seize market opportunities wherever they arise."
The manufacturing giant is a Fortune 500 company which specializes in offshore drilling equipment and deepwater technology for global drilling contractors, oil & gas producers, pipeline operators, refiners and other process owners. It selected CSOFT for its globalization expertise; the company hopes its partnership with CSOFT will enable it to further expand its international presence. As part of the overall globalization services agreement, CSOFT will be responsible for the translation of the company's marketing collateral, eLearning content, training material, and technical manuals.
"As one of the top 5 Language Service Providers in the world, CSOFT understands the need for businesses to make available a wide range of reference materials, technical documentation and marketing information in languages of both emerging and developed markets," added Yee. "Language service and cross-cultural consulting is our area of expertise so we are excited to be a part of our client's cross border endeavors and to minimize their risks in international trade."
About CSOFT International
CSOFT International Ltd. is a world leader in localization and globalization consulting services, providing turnkey solutions for companies facing the challenges of engaging customers and markets across linguistic and cultural barriers. Recognized as one of the Top Innovative Companies in 2011 by IDC we have an award-winning international team. In 2012, the company's CEO was named one of Fortune Magazine's 10 Most Powerful Women Entrepreneurs and a Tech Disruptor by CNN Money.