New Technology Enables Businesses to Deliver Multilingual Content Faster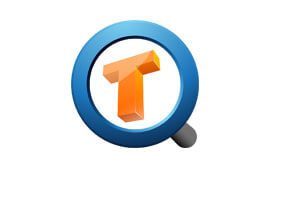 Beijing, China (April 11, 2013) – CSOFT International Ltd., a global communications company and leading provider of multilingual globalization services and language technology solutions, announced today the launch of Term Assist, a software solution that combines CSOFT's industry leading terminology management and multilingual content development capabilities, to allow organizations to deliver global content faster, gain competitive advantage, and better grow their businesses globally. Content authors and translators alike can use Term Assist to look up term definitions and approved translations in real time as they write or translate content, allowing them to deliver multilingual content faster, with better accuracy and reduced costs while also greatly reducing international regulatory compliance risks.
"International businesses understand the importance of well developed terminologies that are consistently used and translated in product content," commented Carl Yao, Executive Vice President for Global Strategy. "Terminology errors not only cause confusion and lead to poor product quality, but also result in potential safety risks and non-compliance with local regulatory requirements. The payoff to properly managed terminology is an improved overall customer experience."
Term Assist is a lightweight desktop application that works with a variety of translation and authoring tools such as Word, Trados, CMS, TMS, XML editors and other CAT tools. A major difference between Term Assist and other third-party dictionary tools is that Term Assist is able to pull approved terminology content directly from a company's own TermWiki Pro account, allowing their writers and linguists to use only company approved terminology for best quality.
"Many content quality issues are the results of terminology errors, forcing the need for multiple human touch points and delays in new product launch," continued Yao. "We have built TermWiki Pro to allow enterprise customers to automate the process of terminology creation, change tracking, approval, and management across multiple channels such as mobile, web portals, and desktop applications. By providing company-approved terminology in all languages to writers and translators in real time as they author or translate content, businesses are able to gain productivity while reducing translation costs."
To learn more about Term Assist, please visit www.termwiki.com/term_assist.
About CSOFT International
CSOFT International Ltd. is a world leader in localization and globalization consulting services, providing turnkey solutions for companies facing the challenges of engaging customers and markets across linguistic and cultural barriers. Recognized as one of the Top Innovative Companies in 2011 by IDC we have an award-winning international team. In 2012, the company's CEO was named one of Fortune Magazine's 10 Most Powerful Women Entrepreneurs and a Tech Disruptor by CNN Money.