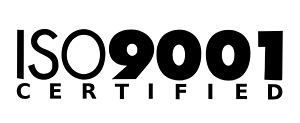 Beijing, China – CSOFT International, Ltd., a leading provider of multilingual localization, testing, and software development services for the global market, announced today the successful renewal of two International Organization for Standardization (ISO) quality certifications, ISO 9001:2008 and ISO 13485:2003.
"CSOFT constantly strives for continuous improvement in productivity, the quality of our deliverables, and overall customer satisfaction," said Shunee Yee, CSOFT President and CEO. "These two ISO certifications highlight CSOFT´s dedication to the ongoing application and expansion of our documented Quality Management System in keeping with the exacting standards set forth by the International Organization for Standardization. They also serve as a promise to our valued clientele that CSOFT will continue to uphold strenuous, measurable quality standards for all of our translation, localization, and engineering work."
By clearly defining standards for management, traceability, and the regular re-evaluation of quality systems, the ISO 9001:2008 standard helps create a positive foundation for growth, transparency, better productivity and enhanced customer service. CSOFT also renewed its ISO 13485:2003 certification. This standard is similar to ISO 9001, but with a greater focus on risk management and corrective/preventive action during the manufacture of medical devices and related services. In terms of localization, ISO 13485 certification is vital to mitigating communication risks when translating documentation for highly regulated organizations in the Life Sciences industry.
In order to receive ISO certification, companies must be reviewed by a third-party auditing body. CSOFT´s audit was performed by the BSI (British Standards Institution) Group, a leading global organization that helps companies improve quality and performance by testing, developing, and certifying various sets of international standards.
"CSOFT has proven once again its dedication to continuous quality improvement by passing the ISO audit without any non-compliance," said Lane Ji, BSI China Lead Assessor, "demonstrating the effectiveness and depth of its quality management systems."
About CSOFT International
CSOFT International Ltd. is a world leader in localization and globalization consulting services, providing turnkey solutions for companies facing the challenges of engaging customers and markets across linguistic and cultural barriers. Recognized as one of the Top Innovative Companies in 2011 by IDC we have an award-winning international team. In 2012, the company's CEO was named one of Fortune Magazine's 10 Most Powerful Women Entrepreneurs and a Tech Disruptor by CNN Money.