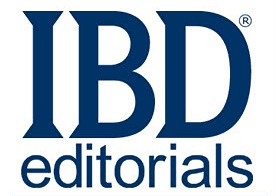 From Investor's Business Daily Article:
When a U.S. company sells software to a big market like China, the product usually isn't ready for use right out of the box.
Everything from the characters you see on the PC screen to the online help to the printed manuals need to be translated from English into Chinese, says Shunee Yee, the head of Beijing-based CSOFT International. Also, screen layouts and labels must be altered to cope with the switch to Chinese characters.
For this task, many companies turn to providers of localization services. These firms linguistically and culturally adapt products for sale in other markets.
Yee, who founded CSOFT in 2003 with a group of language technology specialists, has parlayed demand for localization services to turn her company into the 30th top-grossing language service provider in the world, according to Common Sense Advisory. The research firm says CSOFT is the No. 4 localization vendor in Asia. The region accounts for 7%, or $1.8 billion, of the global localization market.
Privately held CSOFT — observers estimate sales this year of $25 million to $28 million — has 13 offices in various markets, including Europe, North America and Australia.
Click here to read the full article.
About CSOFT International
CSOFT International Ltd. is a world leader in localization and globalization consulting services, providing turnkey solutions for companies facing the challenges of engaging customers and markets across linguistic and cultural barriers. Recognized as one of the Top Innovative Companies in 2011 by IDC we have an award-winning international team. In 2012, the company's CEO was named one of Fortune Magazine's 10 Most Powerful Women Entrepreneurs and a Tech Disruptor by CNN Money.