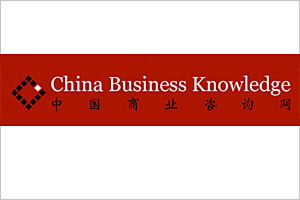 While China Business Knowledge focuses on China-based/U.S. listed companies, I routinely come across interesting private companies based in China which have not, and may never, go public. In the spring of 2012, I was asked to speak at the annual global summit of a company based in Beijing named CSOFT International Ltd. The company focuses on "globalization" (often also called "localization"), working with many Fortune 1000 companies on translations, consulting on cultural issues for products and services, and identifying government standards. As I understand it, sometimes all three are needed, such as advice on the size of a car seat, due diligence on regulations/standards per country for the car, and the translation of supporting material, whether it be the car's owner's manual or the small, informational stickers inside a car door indicating its optimal tire pressure.
This year it has been celebrating its 10th anniversary. CSOFT now has opened 14 offices across Asia, Europe and America, with key production centers in Japan, Germany, and China. It has 450 full-time employees. Additionally, it has 10,000+ in-country linguists, cultural specialists, and industry professionals and can provide translating services in 100 languages.
At the helm of the company is co-founder Shunee Yee. I am fairly certain you would already know her name if CSOFT was a public company. Indeed, she has been getting some very impressive press in the last few years. She received a Stevie Award for Best Asian Entrepreneur for Women in Business (which is a bit short-sighted because she is probably one of the top entrepreneurs in Asia, no matter her gender). She was named by Fortune Magazine as one of the technology industry's 36 most powerful "disrupters," and most recently, was selected as one of Fortune's 2012 Most Powerful Women Entrepreneurs.
Click here to read the full article.
About CSOFT International
CSOFT International Ltd. is a world leader in localization and globalization consulting services, providing turnkey solutions for companies facing the challenges of engaging customers and markets across linguistic and cultural barriers. Recognized as one of the Top Innovative Companies in 2011 by IDC we have an award-winning international team. In 2012, the company's CEO was named one of Fortune Magazine's 10 Most Powerful Women Entrepreneurs and a Tech Disruptor by CNN Money.